A stock market data error on Nasdaq in the after-hours trading on the eve of the U.S. Independence Day left major tech companies like Apple, Google and Amazon with the same share price of $123.47. The anomaly on late Monday sent some companies' stock prices falling and others' soaring by a huge margin, which was replicated across leading financial websites like Bloomberg, Google Finance, and Yahoo Finance.
The glitch saw Amazon's share price crashing 87 percent and Facebook game maker Zynga's price going up by a massive 3,292 percent. Apple's stock price, on the other hand, was apparently down 14.3 percent while Microsoft's closing price showed that the company's stock was up 79 percent.
Nasdaq said in a statement that the stock market data error was triggered after "certain third parties improperly propagated test data that was distributed as part of the normal evening test procedures."
The exchange also said on Twitter that it was "working with third party vendors to resolve this matter."
As part of its normal process, the UTP distributed test data and certain 3rd parties improperly propagated the data.

— Nasdaq (@Nasdaq) July 4, 2017
The U.S. Securities and Exchange Commission gives the permission for the testing of stock exchange software, which is done on a regular basis. The testing, which is performed to avoid electronic glitches, often uses test symbols and historical data.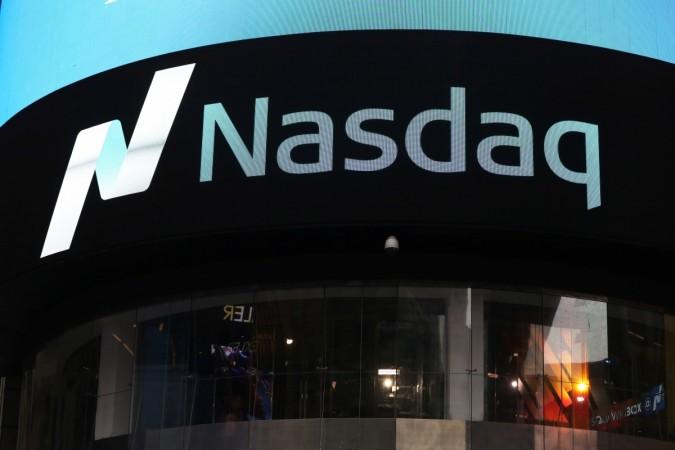 Here's a list of stock symbols included in the test data file sent during test window on Tuesday:
| | | |
| --- | --- | --- |
| AAPL | FISV | QQQ |
| AMGN | FLEX | PCAR |
| AMZN | GOOG | SHLD |
| BBBY | FOX | PZZA |
| CSCO | MSFT | ZNGA |
| EBAY | MAT | YHOO |
| CHEF | NDAQ | WMAR |
| DISH | LORL | SWHC |
While it is still unknown exactly when Monday's glitch came into effect, stock notifications for tech companies reportedly started coming in at some point on Monday evening.
Nasdaq and other U.S. stock exchanges closed early on Monday ahead of the U.S. Independence Day holiday on Tuesday.