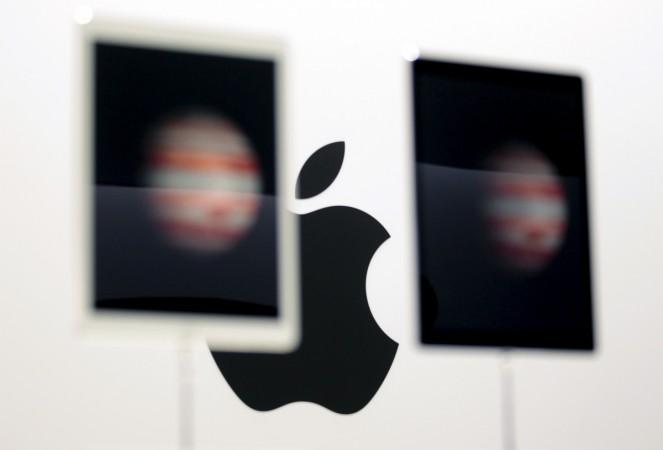 Technology major Apple Inc is hosting the company's education event March 27 in Chicago. The program is scheduled at Lane Technical College Prep High School at 10 am CDT (8:30 pm IST).
This is the first time since 2012 that Apple is hosting the education event. Back then, it had announced iBooks, an e-book initiation for school kids and teachers. The focus will be on the same demographic this year as well, but the products are expected to be both hardware and software.
Apple Education Event 2018: Expected product announcements
"Let's take a field trip. Join us to hear creative new ideas for teachers and students," reads the Apple press invitation.
Going by the cryptic message and recent reports, Apple is most likely to unveil affordable iPads and MacBooks.
More than 70 percent of students and teachers in the US use Google's Chromebooks, Android-based tablets and Microsoft Windows-powered notebooks as study tools. The primary reasons for this are low costs, free applications, and customizations including online tests and teaching.
This has always been an Achilles heel for Apple, as most of its products are quite expensive and the options for personalization are very limited. So, parents and education boards are hesitant to teach curricula on iPads and MacBooks.
There is also an underlying fact that some tech companies seem have recognized: these very kids will grow up to become future buyers of their products. Thus, Apple needs to act fast to capture this demographic or risk losing future profits.
Things may change this year as Apple is expected to bring a pocket-friendly 9.5-inch iPad and also a smaller 7.9-inch iPad Mini.
They are expected come with LCD screen but incorporate better CPU processor and battery with longer lifespan compared to the 2017 series.
Also, Apple might bring a cheaper Pencil — a stylus for iPads. It is a nifty tool that should help users get more out of the tablets as it enables hand-drawing via dedicated applications — be it drawing pictures, charts or other diagrams or images.
The Cupertino giant is also expected to showcase the new MacBook Air, which will be competing with Google Chromebooks.
It is said to come with a 13-inch high-resolution screen and a big battery and come with MacOS, along with a host of education-related applications to help students in their project work.
Besides the hardware, Apple is also expected to bring dedicated software and application programs. These may include augmented reality (AR)-based applications for both the new iPads and the new MacBook series so children find studying a fun activity and not dread it.
Apple is also expected to announce new curricula in collaboration with partner education boards to encourage kids to learn to code, preferably with its proprietary Swift language, via easy-to-understand handbooks and online cloud database. For those unaware, registered and freelance developers use Swift language to create apps for Apple's iOS, macOS, watchOS and tvOS, as well as Linux-based applications.
Stay tuned. Follow us @IBTimesIN_Tech on Twitter for latest updates on Apple products.