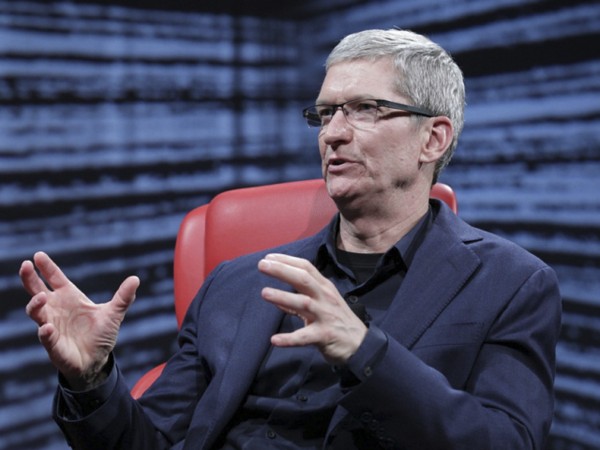 Timothy D Cook, CEO of Apple Inc, has publicly declared himself as gay in an essay published in Bloomberg Businessweek.
Expressing his views on human rights and equality, Cook explained that Dr. Martin Luther King had inspired him a lot on doing something for others by keeping the desire for privacy.
"While I have never denied my sexuality, I haven't publicly acknowledged it either, until now," writes Cook. "So let me be clear: I'm proud to be gay, and I consider being gay among the greatest gifts God has given me," Tim wrote.
The Human Right Commission has applauded his decision by saying Tim is the first CEO of a Fortune 500 company to accept his sexual orientation openly.
"Tim Cook's announcement today will save countless lives," said Human Rights Commission president Chad Griffin. "He has always been a role model, but today millions across the globe will draw inspiration from a different aspect of his life."
"For years, I've been open with many people about my sexual orientation. Plenty of colleagues at Apple know I'm gay, and it doesn't seem to make a difference in the way they treat me. Of course, I've had the good fortune to work at a company that loves creativity and innovation and knows it can only flourish when you embrace people's differences. Not everyone is so lucky."
Cook become the chief of Apple in 2011, just before founder Steve Jobs passed away. He said he had not previously opened up about his sexuality was an effort to maintain his privacy while running one of the most discussed company.
His orientation has long been known around Silicon Valley but he never came publicly to address the issue. He was previously named the most powerful gay person by Out magazine, 2013. Cook also attended Silicon Valley's gay pride last summer.
The Apple CEO said he felt compelled to publicly come out for the sake of others with the same sexuality. "I don't consider myself an activist, but I realise how much I've benefited from the sacrifice of others. So, if the news of Apple CEO being gay helps someone struggling to come to terms with who he or she is, or brings comfort to anyone who feels alone, or inspires people to insist on equality, then it's worth the trade-off with my own privacy."
The reaction to his confession has also been very positive. Apple's chief of global marketing, Phillip Schiller wrote "Courageous. Proud to work for you and be your friend".
Talking about his sexuality, Tim wrote, "Being gay has given me a deeper understanding of what it means to be in the minority and provided a window into the challenges that people in other minority groups deal with every day. It's made me more empathetic, which has led to a richer life. It's been tough and uncomfortable at times, but it has given me the confidence to be myself, to follow my own path, and to rise above adversity and bigotry. It's also given me the skin of a rhinoceros, which comes in handy when you're the CEO of Apple."
"Still, there are laws on the books in a majority of states that allow employers to fire people based solely on their sexual orientation. There are many places where landlords can evict tenants for being gay, or where we can be barred from visiting sick partners and sharing in their legacies. Countless people, particularly kids, face fear and abuse every day because of their sexual orientation," Tim Cook added.