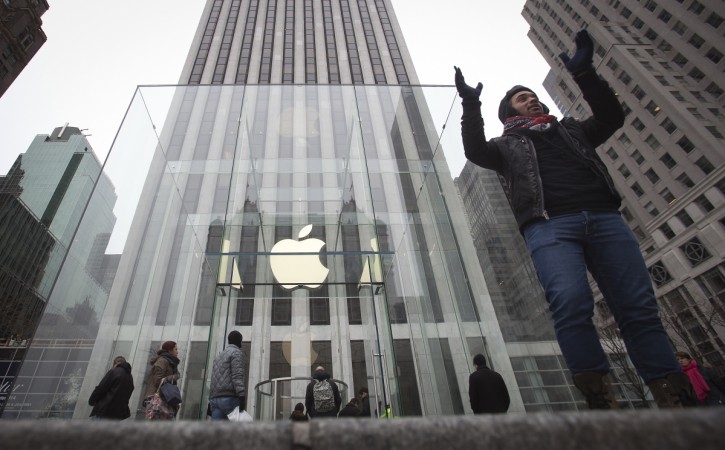 Cupertino-based Apple on November 25 officially kicked off the Black Friday shopping festival in US. The company has announced to give up to $150 of gift cards on select products.
Retail giants Amazon, Walmart, Target, Best Buy too are dolling out lucrative cash discounts and gift vouchers deals on Apple devices. Among them, iPhones are the most sort after gadgets this Black Friday sale. To provide better perspective, we have rounded off some of the best deals on Apple mobile devices.
Also read: Samsung Black Friday 2016 sale: Top deals on Galaxy S7, S6 series and more
Walmart-
Walmart is offering Apple's all iPhone models with $250 gift card for zero down payment, provided consumer signs install contract with Verizon or AT&T (via Next upgrade program).
Target-
Consumers can grab Apple iPhone 7 or the iPhone 7 Plus for $0 down payment and also claim $250 Target Gift Card via installment plans from any of the these carriers-- Verizon, Sprint, and AT&T.
Best Buy-
Prospective buyer of Apple iPhone 7 or 7 Plus models stand to get up to a $250 worth Best Buy Gift Card, provided you are willing to sign installment billing agreement with Verizon, Sprint, and AT&T.
Best Buy is offering a pretty good deal on the iPhone SE model with zero percent APR (Annual Percentage Rate). Consumers can buy the device for $9.99 per month installment (24 months) for qualified Verizon, Sprint, and AT&T customers.
Also read: Moto Black Friday 2016 sale: Huge discounts on Moto Z series and Moto Mods in the offing
Apple-
Strangely, Apple is not offering any discounts on the new iPhone 7 series. It is just giving a paltry $50 gift cards on purchase of iPhone 6S, 6S Plus and iPhone SE models.
Not to be left behind, network carriers Verizon and T-Mobile are also offering free iPhone 7 series exchange program for select eligible smartphone users.
Verizon goes a step further by offering limited $250 off on new iPads to consumers, who buy any Apple iPhone on their store. It is valid till November 27.