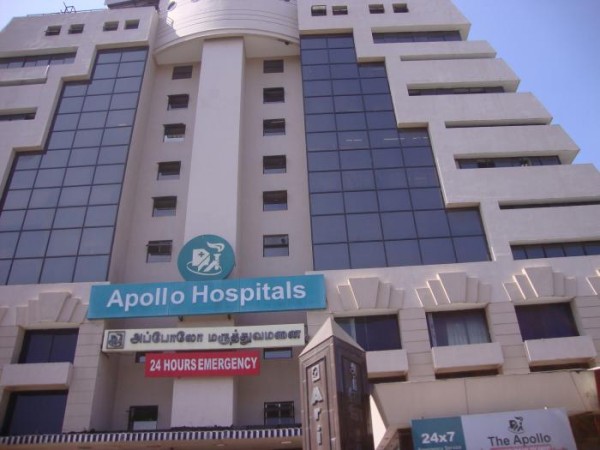 The kingpin of the interstate kidney racket, T Rajukumar Rao, has revealed to Delhi Police that he along with 13 other accomplices allegedly arranged for 20 illegal kidney surgeries in a span of 18 months at the Indraprastha Apollo Hospital, Sarita Vihar in New Delhi.
Rao was arrested by the police from Kolkata on Tuesday and was produced before a Delhi court on Thursday from where he was sent to police custody for four days, according to the Indian Express. He was questioned by a team of Delhi Police officers, including the Additional Deputy Commissioner of Police (south-east), Rajiv Ranjan Singh. Following the interrogation, the police are now likely to arrest Rao's wife as well.
The police also arrested a personal assistant (PA) of a senior doctor at Apollo Hospital on Friday. Two PAs of another nephrologist are already under arrest. They reportedly passed on the information about the number of people awaiting kidneys at the hospital, the Hindu reported.
Rao, meanwhile, told police that he started running the racket in 2015 after meeting several nephrologists from Apollo Hospital. He was informed by a middleman, Satya Prakash, that the highest number of organ transplantations happen at Apollo Hospital, after which Rao took the step of luring the hospital staff.
The police further said that Rao posed as a medical representative when he first met the Apollo Hospital doctors. However, his main aim was to establish contact with the doctors' PAs.
"Rao revealed that he had started running the racket in Delhi in 2015, when he met several nephrologists and their office staff at Apollo Hospital, after posing as a medical representative," police sources were quoted by the IE as saying.
The kingpin succeeded in luring one PA, Shailesh Saxena, and through him reached out to other PAs. He would get the details of the people who were waiting for kidney donations at the Apollo Hospital and subsequently pass on the information to his accomplices in other states where they contacted donors.
Even as Rao revealed that 20 illegal surgeries happened at the Apollo Hospital, the Delhi Police has information only about five surgeries on the basis of which the First Information Reports were lodged, according to IE.
On Monday, five persons, including the two PAs of a nephrologist at Apollo Hospital, were arrested who allegedly lured poor people from various states into selling kidneys.
The Apollo Hospital, while pleading not guilty in the case, has said that it was duped by organ traffickers into conducting kidney transplant procedures. The hospital said in a statement that the traffickers posed as relatives of the needy patients and produced fake/ forged documents before the hospital authorities to mint money from the patients.
The hospital has also constituted an independent probe panel to be headed by the Former Chief Justice of Punjab and Haryana High Court, Mukul Mudgal. The panel would also include a forensic expert and medical professionals.