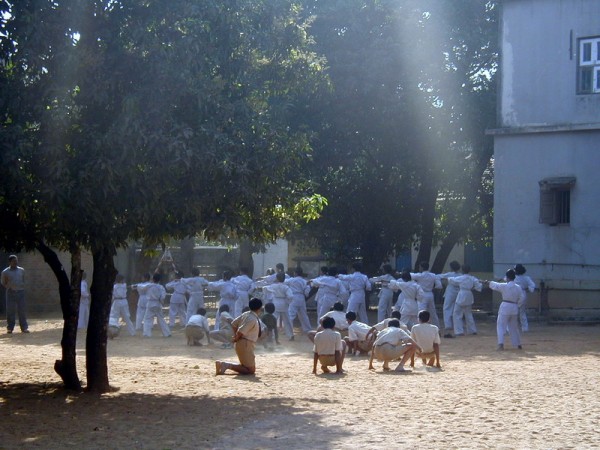 It was corporal punishment of a different kind for two young school students in Andhra Pradesh, just because they didn't do their homework. Forced to kneel down naked for over three hours under the scorching sun, the two students fainted.
The agony of the two students – Surya Teja of Class IV and Dilip Kumar of Class V, who are also brothers – could have last even more, had their father, who was accidentally passing through the school, not noticed the plight of his sons.
The boys were taken to a hospital for treatment, even as the father lodged a complaint with ward member and village sarpanch against the teacher Anil Kumar Raja of Mandal Parishad Primary School, reports The New Indian Express.
Rani Kumari, another teacher who was teaching in the same room, was also blamed by the two students for the punishment meted out to them.
The mandal's educational officer Saibaba said he would submit his report to the district educational officer (DEO) for necessary action. The DEO M.V. Krishna Reddy assured departmental action against the teachers if found guilty.
However, Anil claimed that they had no intention of punishing the students and that it was their mother who had asked him to punish the students.
No police case has been registered in this matter.
Last year in July, the principal and correspondent of Greenfield Residential School for the Blind in Kakinada district brutally thrashed three visually-impaired children with a cane for a purported mischief. Ironically, the school correspondent was himself visually impaired.