Films in Tamil Nadu have often become victims of whipped-up passions; recently many movies including "Uttama Villain" and "Komban" landing in trouble because of protests attributable to sentiments being 'hurt'. The latest movie to fall victim is Telugu movie "S/o Satyamurthy".
At various parts of Tamil Nadu, people are protesting the killing of alleged red sanders smugglers in an encounter at the Seshachalam forests by Andhra Pradesh police on Tuesday. Now, they have turned their anger towards Telugu movie "S/o Satyamurthy".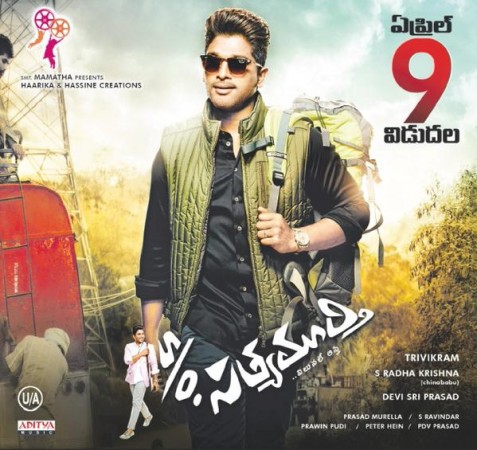 The activists of "Tamilaga Valvurimai Katchi" and "Naam Tamilar Katchi" have attacked cine halls in Kanchipuram where "S/o Satyamurthy" was being screened. Following the protest, the screening has been stopped. The unfortunate part of the story is that innocent Telugu-speaking businessmen have also been targeted by the group.
The cops are investigating the case and the screening might resume soon, without any interference.
There has been tension in many places in Tamil Nadu for the past few days after the newly- formed Red-sanders Anti-Smuggling Taskforce gunned down woodcutters from Tamil Nadu. Twenty people were killed in the incident.
Meanwhile, "S/o Satyamurthy" opened to average reviews and yet got fantastic opening at the box office. The Telugu movie has been directed by Trivikram Srinivas and produced by S Radha Krishna. Allu Arjun, Upendra, Rajendra Prasad, Prakash Raj, Samantha, Adah Sharma and Sneha play key roles.
The story of "S/o Satyamurthy is about a man, who desires to follow the footsteps of his father and live by his values but what happens when his father is killed in a freak accident forms the crux of the story.