Land disputes are undeniably one of the most serious concerns our nation faces, and there hasn't been any upfront solution to this. Buying and selling lands is a profitable profession and considered a sound investment across India. But litigations pose a challenge in this matter.
Real estate in India is a profession that often violates the official protocol, blinding the government to save taxes. But the Andhra Pradesh government is taking a bold step to end any disputes, frauds, and errors with land registry and also lessen the burden of registrations and title transfers.
On the sidelines of the ongoing Blockchain Business Conference 2017 in the Fintech Valley, Vizag (AP), the state government has partnered with Stockholm-based startup ChromaWay to provide a technological solution to the land registry problem. Vishakapatnam (Vizag) is the pilot city for this new blockchain-powered solution, which is based on a secure and smart system for a land registry.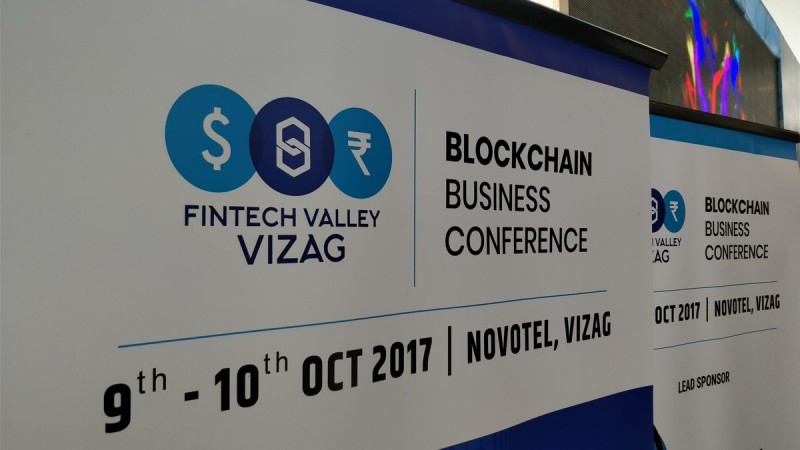 Commenting on the latest partnership with a startup to eliminate the untidy affairs of land registry, J A Chowdary, Special Chief Secretary & IT advisor to Andhra Pradesh CM N. Chandrababu Naidu, who has been prolific in the Fintech vision of the state, said that this partnership would change the old ways and improve the economy.
"Blockchain is the technology of the future. It will not only change the way we perceive processes but it also has the potential to transform the economy. Of course, we all are yet to fully discover this technology and hence the Government of Andhra Pradesh has engaged with startups from across the globe such as ChromaWay to run proofs of concept within its own departments," Chowdary said.
"ChromaWay's expertise and previous implementation in countries such as Sweden have added immense value to our understanding of blockchain," he added.
How does it work?
ChromaWay's solution in the land registry is based on a system that consists of a blockchain back-end and a web app front-end. The startup uses its own consortium database platform called Postchain.
Postchain is built from the ground up to work with most widely-used platforms, and integrating it into the government's systems is done seamlessly.
From the user point of view, everything is presented in a transparent way for citizens to leverage blockchain technology to buy and sell lands without any hassles.
This is extremely helpful for both buyers and sellers as well as the government, which needs to be intimated on any land transaction. But it remains to be seen if other state governments will be open to a similar integration of blockchain application.