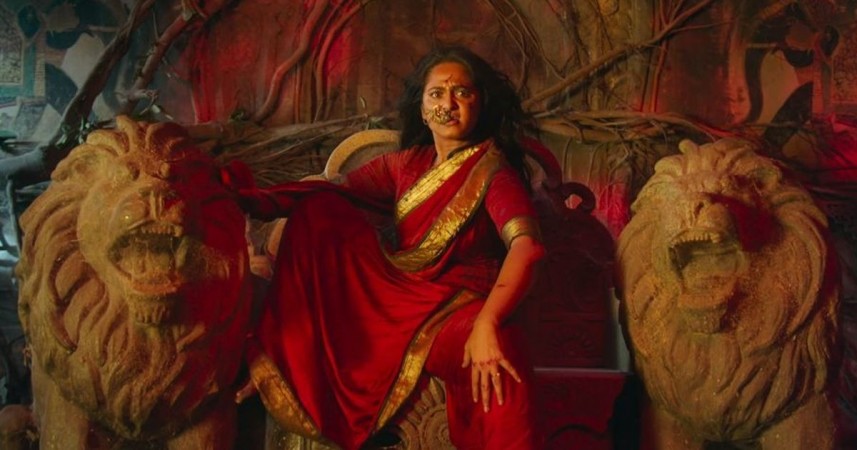 Actress Anushka Shetty has admitted that she's responsible for the delay in the release of her upcoming movie Bhaagamathie, which is scheduled to hit the screens across the globe on January 26.
Anushka is currently busy promoting the horror flick. In an interview, she revealed that she was about to sign director SS Rajamouli's Baahubali when UV Creations approached her with the offer of Bhaagamathie. But she could not do it, as she got busy with Baahubali, Size Zero and Rudhramadevi.
"I really liked the story but I couldn't immediately take it up as I was in the process of signing Baahubali, and I was aware it was going to take most of my time. The project had to be put on hold for nearly four years and we finally started shooting in 2016. These last five years have been very challenging. I spent nearly four years on Baahubali and then I did Rudhramadevi and Size Zero, which were physically taxing project," Anushka told in an interview to First Post.
"This phase was equally rewarding. Had it not been for these projects, I would have done Bhaagamathie long back. I take full responsibility for the delay, but we are glad the film has come out very well. Also after films such as Baahubali and Rudhramadevi, it was a relief to do Bhaagamathie because it's not a complex film but has its high moments and action," Anushka Shetty added.
The promos of Bhaagamathie hinted that the film shares several similarities with Arundhati, Baahubali and Rudhramadevi. But the actress slammed the reports saying that it is unique. "The only similarity between all the three films is that I play very strong characters," said Anushka Shetty.
"Contrary to rumours, Bhaagamathie is not based on the life of queen Bhagmathi. In Bhaagamathie, which is essentially a thriller, I play an IAS officer. Unlike Rudhramadevi and Baahubali, this is a very contemporary story and has something unique to offer to the audience," added Anushka Shetty.
The promos of Bhaagamathie show that it is going to be a woman-centric film. But the actress denies that the film entirely rests on her shoulders. It features talented actors like Unni Mukundan, Jayaram, Asha Sharrath and Murali Sharma in pivotal roles. People are calling this another female-centric film but other characters have good prominence too,'' said Anushka Shetty.