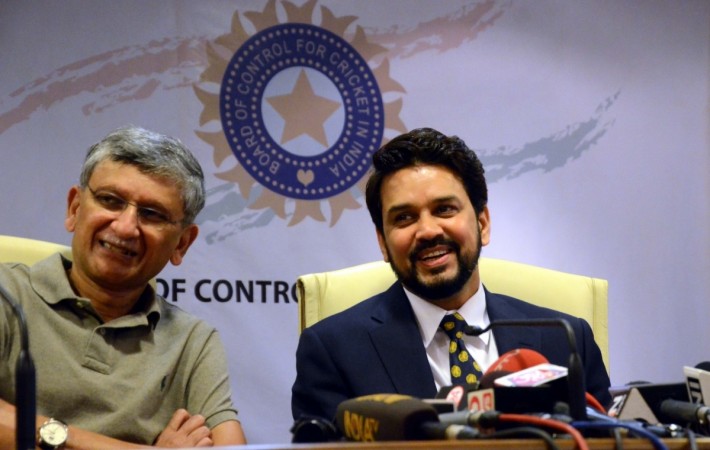 A Special General Meeting (SGM) has been called by the BCCI (Board of Control for Cricket in India) to discuss implementation of the guidelines laid out by the Supreme Court last week. The court had asked the cricket body to strictly adhere to the Lodha Committee recommendations.
The SGM will be held between the BCCI and its affiliated units on August 5 in Mumbai.
From adhering to the age cap of 70 years in the BCCI to barring ministers from being a part of the cricket board, the apex body ruled a 'historic verdict' on July 18 and laid out strict guidelines to the Anurag Thakur-led BCCI.
IPL Chairman and senior BCCI functionary Rajeev Shukla reserved his comments on the development but mentioned that he and the board members would discuss the issues and how it could be implemented. It is believed that an official statement could only arrive from the cricket body following their August 5 meeting.
BCCI President Anurag Thakur and secretary Ajay Shirke are due to meet the Lodha Panel in New Delhi on August 9.
"Yes, we have received an e-mail from the BCCI that there will be an SGM on August 5 at the Cricket Centre in Mumbai," a member of a state affiliated unit told PTI on Tuesday. "The agenda is to discuss the implementation of the Supreme Court directives.
"I guess before meeting the Lodha Panel in Delhi on August 9, the senior office-bearers will like to take the viewpoint of the senior state unit officials. A bone of contention is the cumulative tenure part of 9 years for the office-bearers," the official added.