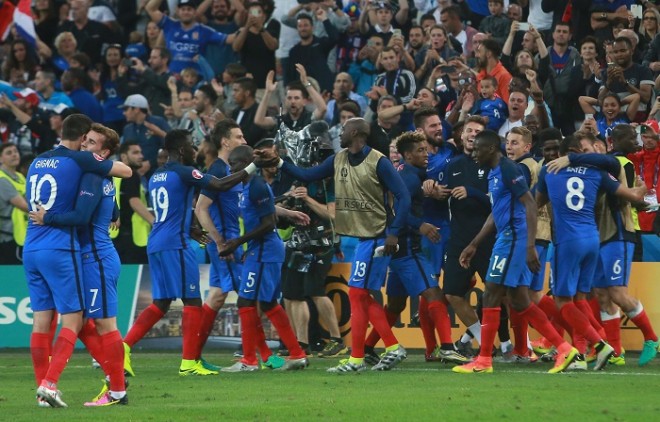 Antoine Griezmann powered France into the final of Euro 2016. With two more goals to his name, Griezmann now is the top scorer of Euro 2016 with six goals. The match was being played with high intensity as both teams were trying hard to break each other's defensive line. But it was France, who prevailed over Germany to seal a place in the final of Euro 2016.
Griezmann made sure the absence of Karim Benzema was not felt, as it seems that he has taken the onus on himself to power his side to lift the Euro 2016 title on Sunday.
Germany had a lot of possession. They created a number of chances as well but they failed to score against the hosts when it mattered the most.
France will now face Portugal in the final of Euro 2016 at the Stade de France in Paris on Sunday.
After Griezmann helped France cruise into the final, fans reacted on Twitter. Here is a look at some of the tweets: