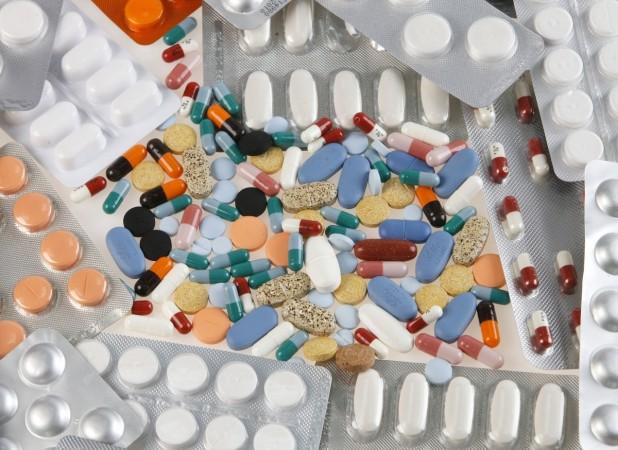 A few popular medicines, including antibiotics, stomach ulcer drug and abortion pills, have become cheaper in India as drug regulator National Pharmaceutical Pricing Authority (NPPA) has reduced their prices by over 30 percent .
NPPA has already cut the prices of essential medicines used for the treatment of cancer, diabetes and high blood pressure. Over the last one month, the drug regulator has cut down the prices of over 108 essential medicines.
Now, NPPA has cut down the price of one of the most popular antibiotics used to treat infections of sinus, throat, urinary and respiratory tract. The medications are cefixime and a combination of amoxicillin-clavulanic acid, the Economic Times reported.
According to AIOCD AWACS, a market research firm, amoxicillin-clavulanic acid is a widely used antibiotic and one of the most popular medicines in India's Rs. 14, 905 crore anti-infective market.
Besides, the price of abortion drug mifepristone has also been reduced by Rs. 100 per tablet. The medicine is available in a packet of four tablets that costs about Rs. 500-600 currently.
In 2011, the drug price regulator had fixed the price of the same abortion drug at Rs 394.3 per tablet.
Omeprazole, another popular medicine used to treat gastro esophageal reflux disease (GERD) and stomach ulcers, has also become cheaper, according to the daily.
Some of the top pharma companies of India such as Sun Pharma, Zydus Cadilla, Mankind Pharma and Alkem Labs manufacture these medicines.
NPPA Chairman Bhupinder Singh reportedly said that the move is aimed at bringing down prices of commonly used drugs for critical diseases by expanding the span of price regulation to cover new drugs.
NPPA issued a notification on May 10 directing the pharmaceutical companies, drug distributors and retailers to apply the notified prices with immediate effect. According to NPPA, the drug companies should issue the revised price list of the medicines to dealers, retailers, state drug controllers and the government, if required, under the Drug Price Control Order (DPCO), 2013. Also, the manufacturers recalling, re-labelling or re-stickering on the labels of drug containers or packs (for notifying the new prices) should ensure that sufficient stocks are available in the market so that there is no shortage of medicines.