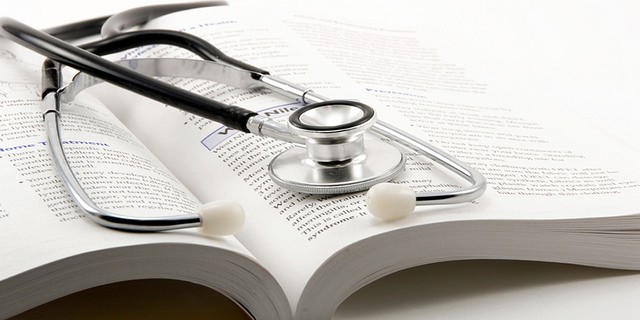 A Mumbai woman, who had a close encounter with death after 30% of her skin got peeled off due to a severe allergic reaction to antibiotics, has lost sight in the left eye.
Doctors treating Heena Mustaqeem Khan, at the Saifee Hospital in Charni Road, said on Wednesday that her left cornea is completely damaged and needs an operation to prevent the spreading of infection, The Times of India reported.
The 28-year-old woman from Kalyan, suffers from toxic epidermal necrolysis (TEN), a rare and life-threatening disorder, which causes rashes, skin peeling and sores on the mucous membranes, due to the reaction to an infection or a drug.
Toxic epidermal necrolysis, according to Merck Manuals, is similar to the Stevens-Johnson syndrome (SJS), which leads to blistering of mucous membranes in mouth, eyes and vagina accompanied with rashes. However, in TEN, the entire layer of the skin gets peeled off.
"Her left cornea just melted away despite the best of care. Blindness is a known complication in SJS," Dr Quresh Maskati, cornea specialist told The Times of India.
Doctors said they will try to stop the infection by covering the eye with an amniotic membrane. Khan will undergo an eye operation on Friday.
"If the eye gets infected, we will have to remove it. If the infection is curbed, she can undergo a corneal transplant later," Dr H Pardawalla, told Mumbai Mirror.
However, a re-appearance of fever combined with hallucinations on Wednesday has caused concern. Doctors said she cannot be prescribed any antibiotics.
"We have to be very careful with antibiotics as it may flare up the infection," Dr Pardawalla, told TOI.
Khan developed mild itching and rashes after she took some common medications (oflox 200, metacin and cyclopam) prescribed by a local doctor Dr Satish Bhoite on 21 November.
Mox 250, metacin and rantac prescribed by Bhoite for rashes worsened her condition and she developed boils and blisters all over the body.
Doctors said that any commonly prescribed medication can cause severe allergic reactions in some people.
Khan is a mother of two children, aged six and three.
Know More about Stevens-Johnson syndrome and toxic epidermal necrolysis
One to five people out of one million are estimated to be affected with the disorder, according to Merck Manuals.
These skin conditions usually appear with fever, cough, headache and body aches, followed by red rashes on face and trunk.
In Stevens-Johnson syndrome, only 10% of the skin is peeled off. On the other hand, in toxic epidermal necrolysis, 30% or more skin gets peeled off from the body. People with toxic epidermal necrolysis are at higher risk of organ failure and infections and mostly die from these complications.