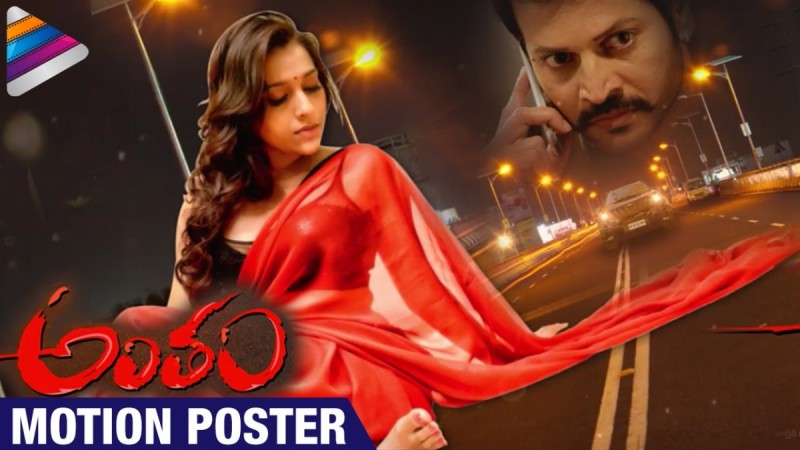 Director GSSP Kalyan's Telugu movie "Antham," featurring Rashmi Gautham and Charandeep in the lead roles, has received negative reviews and poor ratings from the film critics.
"Antham" revolves around the story of Kalyan (Charandeep) and Vanitha (Rashmi Gautham), who are leading a happy married life in Hyderabad. When he is in Vijayawada for some work, Kalyan receives a call from an unknown person (Vasudev), who threatens to kidnap his wife Vanitha if he does not follow his instructions. How Kalyan tries to save his wife forms the crux of the story.
"Antham" is a suspense thriller and besides direction, GSSP Kalyan has written the story and screenplay for it. The movie has a routine story and weak screenplay. The story has been stretched beyond limit, which makes its narration slow and dragging. Its crisp runtime is good, say the critics.
Charandeep, who is known for his villain roles, has played the hero and he has delivered good performance in "Antham." Rashmi Gautham has got limited screen space and she steals the show with her glamour. Sudharshan's comedy is a highlight of the movie. Others have done justice to their roles, say the critics.
"Antham," which has been bankrolled by Kalyan himself, has average production values. Karthik Rodriguez's music, camera work, VFX, dialogues and editing fail to impress the viewers, add the critics. We bring you some critics' verdict and ratings. Continue to see them in "Antham" movie review roundup:
"Antham" is basically made up of six scenes and one song and is stretched beyond imagination. The movie totally lacks in emotion and the screenplay is atrocious. Barring the misleading propaganda, the film barely has anything to make it appealing. You can easily skip this film.
Everything about Antham is a joke. Director tried his best to make it look like a movie, but after a point he too has given up. Antham couldn't even draw yours attention for a second despite its thrilling premise.
Everyone goes to this Antham movie expecting glamour show of Reshmi Gautham. Having this in mind director Kalyan has shot a song of Krishnavamsi "Ee Velalo song" on both the leads. Screenplay is so bad and audience start leaving after the very first 15 minutes from start. There is nothing in the movie that attracts any type of audience. Director has deceived audience by showing some glamourous shots of Rashmi in trailer and failed to live upto that expectations.
Kalyan came with a extremely routine story and he planned to attract youth with the glamour of Rashmi. However the film has nothing in it and people ran scared away from theatres within ten minutes. Kalyan failed with his story, screenplay and direction.
This attempt of the whole team is waste of time and money. It is surprising to see upcoming artists signing such senseless movies which could cost them too much in future. It is true that people rush to this movie to watch Rashmi in her hottest avatar and be bored after this song is done. It should be mentioned that director has deceived audience by releasing posters which increase the mercury levels. It's better to skip. But still if you're a fan of Rashmi Gautham then do watch!