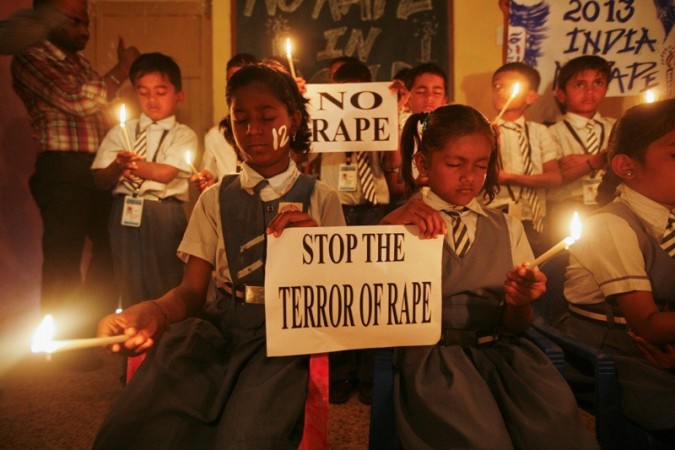 A fresh report of sexual assault in a school has been registered in Bengaluru, this time against a woman teacher. The suspect has been accused of molesting a six-year-old girl on Friday.
The incident took place in the Navodaya Vidyaniketan school in RT Nagar. Though the police questioned a few teachers after receiving the complaint, they haven't detained anyone yet.
"We haven't detained any teacher yet as it's premature to do [sic] without the child identifying the assailant. The incident took place between 10.30 am and 2.30 pm on Friday," The Times of India quoted an RT Nagar police officer as saying.
The complaint was registered on Friday evening after the victim complained of pain in her private parts. The police confirmed that there were signs of sexual assault and they are now waiting for the girl to identify the accused.
"We're waiting for the child to identify the teacher. She has been sent to Nimhans for a medical examination," said a senior officer.
As the case involves a woman as the accused, the police is going ahead with the investigation carefully.
"We're closely examining the case and will go by the victim's version for further action. Until we receive confirmation based on the medical report, we can't proceed further. As the suspect is a woman, we cannot arrest her and keep the woman in the police station as per the guidelines of the Supreme Court," Police commissioner MN Reddi said.
Bengaluru has witnessed four similar incidents since July this year, that led to several protests in the city questioning the safety of students within school premises. Following which the Karnataka government began a drive to identify illegal schools running without valid certificates.
Orchids International School has in fact been asked to shut down and allow their students to take admission in other nearby schools.