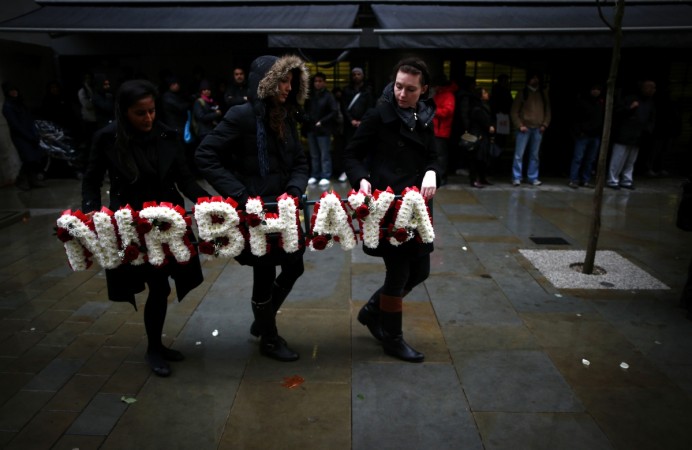 While the four accused in the 2012 Nirbhaya gang-rape case are yet to be hanged, after the Supreme Court upheld the death penalty, little seems to have changed. On Saturday, December 16, a teen was gang-raped in a park in northwest Delhi's Shalimar Bagh and the police are yet to identify the rapists and make arrests.
The 16-year-old, who reportedly works as a domestic help in Delhi, had gone to the Beri Wala park with a male friend. The duo was approached by three men around 6.30 pm and they are said to have taunted the duo for coming to the park in the evening. But when the girl's friend protested, the three beat him up and robbed him.
The three then took turns to rape the girl and left after threatening them against informing the police. The police got to know of the incident when the girl reached home and told her parents of the assault. A police complaint was then filed around 11.30 pm.
"She was admitted to the hospital briefly and was treated for her injuries she had sustained during the assault. She was provided counselling and her statement was recorded," Hindustan Times quoted Delhi Police spokesperson Madhur Verma as saying.
"We are in process of collecting CCTV footage from the area to make a breakthrough in the case," the police added. A case of gang rape, abduction, causing hurt has been registered under the Protection of Children Against Sexual Offences (POCSO) Act and police have also formed several teams to nab the suspects.
The incident comes exactly five years after 23-year-old paramedic Nirbhaya was raped by six men in a moving bus. The men had also assaulted her friend and beat him up with an iron rod. The rapists had also pushed the iron rod into her, which had severely damaged her uterus and intestines. The case made massive news in the country, after which India even upgraded its laws for crimes against women. However, the accused are yet to be hanged and the 23-year-old's family believes that things are yet to change in the country.
"But today too we are standing where we were, in 2012," her mother Asha Devi told NDTV. "They said CCTV cameras will be put in buses. But they haven't been put... Whatever was promised, said, remained just that, a promise."