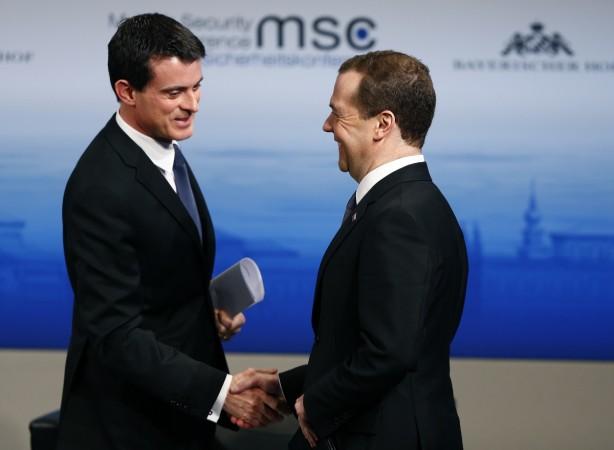 French Prime Minister Manuel Valls, on Saturday, said that Europe was "certain" to witness another Paris-like terror attack. He was speaking at the Munich Security Conference (MSC).
Valls, in French, also said that thousands of young people in France are radicalised by ideology. "We have entered -- we all feel it -- in a new era characterised by the lasting presence of 'hyper-terrorism'," AFP quoted him as saying.
"We must be fully conscious of the threat, and react with a very great force and great lucidity. There will be attacks. Large-scale attacks. It's a certainty. This hyper-terrorism is here to stay," he said.
The French PM also noted that the European government and other leaders will have to help Libya quickly plug the threat of Islamic State group, The Wall Street Journal reports. He then called on Russia to stop bombing civilians in Syria.
Russian Prime Minister Dmitri Medvedev, who also addressed the conference Saturday, said that the "world has slipped into a new cold war."
France was attacked twice in 2015 by ISIS militants killing 130 people in Paris in one attack and 12 people in another.
The conference will address issues like conflict resolution, security threats and risk perception in the global arena.
"We are likely to be entering a period of growing risk, rising uncertainty, and fundamental transformation – the beginning of a less stable international era," wrote MSC chairman Wolfgang Ischinger in the annual report launched by the conference body on Feb. 11.