Congress leader Sachin Pilot has hinted that party vice-president Rahul Gandhi may take over as Congress president — a post currently held by his ailing mother Sonia Gandhi — after Diwali, which is on October 19 this year.
There may be a hint of surety to this statement this time. After all, several Congress leaders have over time hinted that 2017 is the year when the baton of the party passes on to a new leader, and more recent hints have pointed to the month of October.
As for who is to take over, there is absolutely no doubt about it — at least so far. The Congress saw the effects of what happened to it when a Gandhi was not at its helm after Rajiv Gandhi died in 1991. That was why Rajiv's widow Sonia Gandhi was brought back to the party in 1997.
Rahul's ascension
Since then, Sonia has managed to steer the party through two decades of ups and downs. She managed to get it to power for two terms at the Centre — in 2004 and 2009. However, successive scams and discontent rising from unaddressed problems made people choose Prime Minister Narendra Modi and the BJP to power.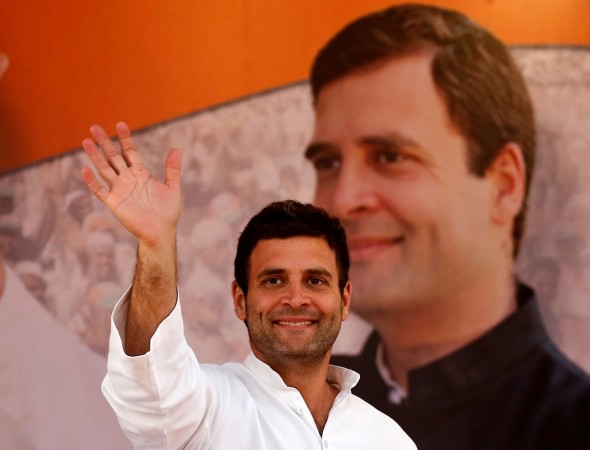 Since then, there have been successive calls for Rahul Gandhi to assume leadership of the Congress. Then, news emerged in January this year that he was going to replace his mother at the helm of the party "soon."
Several Congress leaders have since then raised the possibility that Rahul was to take over. Then, Congress veteran and former Union minister Jairam Ramesh said in June that Rahul would become party president in October.
That is exactly what seems imminent now, especially when an electoral process within the party is believed to have begun. "Organisational elections of the Congress are underway and the new president could take over shortly after Diwali. It is something that has been in the pipeline for a long time," Pilot was quoted by PTI as saying.
Rocky road ahead
Rahul taking over has so far been a question of "when" more than "if." The bigger question, however, has been how the party will fare under him.
Rahul did not have the biggest of impacts when it came to the 2014 Lok Sabha elections, despite being projected as the Congress' prime-ministerial candidate. And since then the Congress has lost Assembly elections in many states, and even failed to form government in some states where it managed simple majority.
He will have more hardships along the way when he takes over, and might have to rely more on Modi's mistakes than his and his own party's political acumen to dethrone the current BJP-led NDA government.