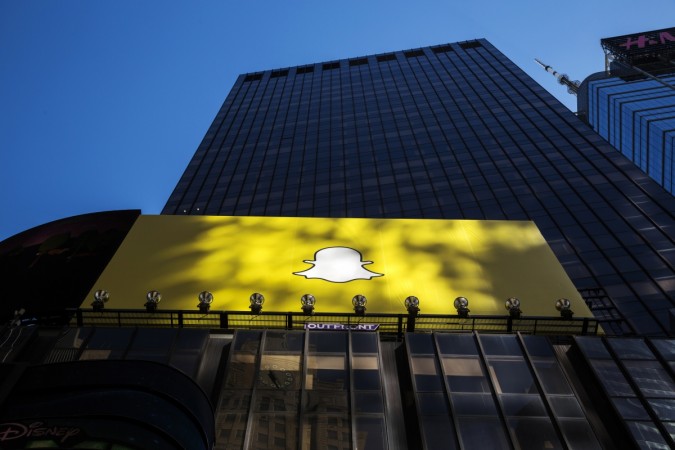 Anonymous Indian hacking group, miffed at Snapchat CEO Evan Spiegel's alleged comment that the app was only for rich people and not for poor countries like India, has reportedly leaked close to 1.7 million sensitive user details in the darknet and warned of more cyber attacks. The group wants Spiegel to apologise for his remarks, the Daily Mail reported.
It has to be noted that the group is renowned for ethical hacking and also participates in bug bounty programmes at many technology companies to weed out security vulnerabilities in their systems.
Also read: Apple working on Snapchat's rival smart eye-gear with AR capability; will it be launched with iPhone 8?
During one of their hacking exercise last year, they had breached Snapchat's firewall and got access to 1.7 million user details, but never misused it until now.
Spiegel had referred to India and Spain as poor markets and said that he has no interest in investing funds to expand user-base. His comments have enraged many Indians, who used social media sites to vent their anger with #BoycottSnapchat and #Uninstall_Snapchat trending on Twitter. Some even went a step further by down-rating Snapchat app on Apple app store and on Google Play store. Prior to the incident, its average rating stood at four stars and now it is reduced to one.
Here are some hilarious Twitter comments on Snapchat CEO's alleged 'Poor India' remark:
At the rate at which Snapchat CEO is being slapped by us Indians, he will have to change the app's name to Slapchat #boycottsnapchat #MIvGL

— Virender Sehwag (@VirenderSehweg) April 16, 2017
After #boycottsnapchat Baba Ramdev will be like :
We'll launch soon "Patanchat" with herbal sticker & local Dog filters ?

— Savage? ? (@SavageTheDevil) April 17, 2017
As of now, Snapchat has not made any official comment on the breach of their database firewall or leaked user database. But, the company has released a press note saying that Spiegel did not speak ill about India. Snapchat also says that other allegations (inflated user-base and other key metrics) mentioned in ex-employee lawsuit are totally false and baseless.
Read more: Snapchat denies CEO Evan Spiegel's 'India is a poor country' remark
Watch this space for latest updates on Snapchat.