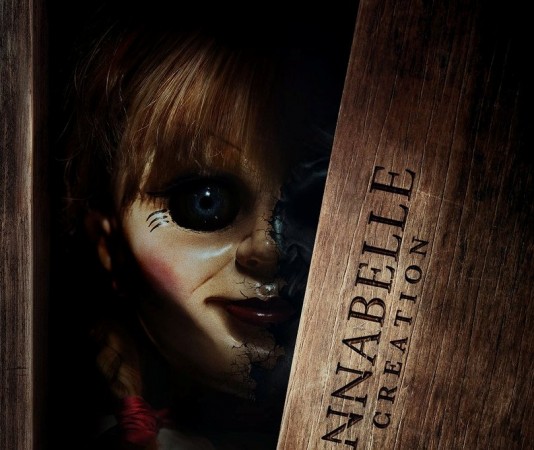 Annabelle is back! The creepy vintage doll was first introduced in 2013's The Conjuring, which later had a prequel -- Annabelle -- in 2014. And, another movie based on the scary creature is set to hit the theatres soon -- Annabelle: Creation.
Also read: New Annabelle: Creation trailer reveals the scary origin of the evil doll of the Conjuring universe
The new movie unveils the origin story of Annabelle. It revolves around the tragic death of the possessed dollmaker's daughter. Following her death, the dollmaker and his wife welcome a nun and several girls from an orphanage into their home, who soon become the target of the possessed doll, Annabelle.
A new teaser of the movie was released on Sunday, June 18, which teased that a new trailer will be released on Tuesday, June 20. Fans will get a sneak peek on its official Twitter page.
Watch the teaser below.
With a budget of $6.5 million, Annabelle was a huge box office success. It earned $84.2 million at the domestic box office and pulled in a whopping $256.8 million at the global box office.
Directed by David F Sandberg, Annabelle: Creation stars Stephanie Sigman (SPECTRE), Talitha Bateman (The 5th Wave), Lulu Wilson (Ouija: Origin of Evil), Philippa Coulthard (After the Dark), Grace Fulton (Badland), Lou Lou Safran (The Choice), Samara Lee (The Last Witch Hunter), Tayler Buck (debut film), Anthony LaPaglia (Without a Trace) and Miranda Otto (The Lord of the Rings Trilogy).
The movie is scheduled for release in theatres on August 11. Apart from Annabelle: Creation, a few more Conjuring-inspired movies are on the way, including The Nun (a character based on The Conjuring 2) and Crooked Man spin-off.