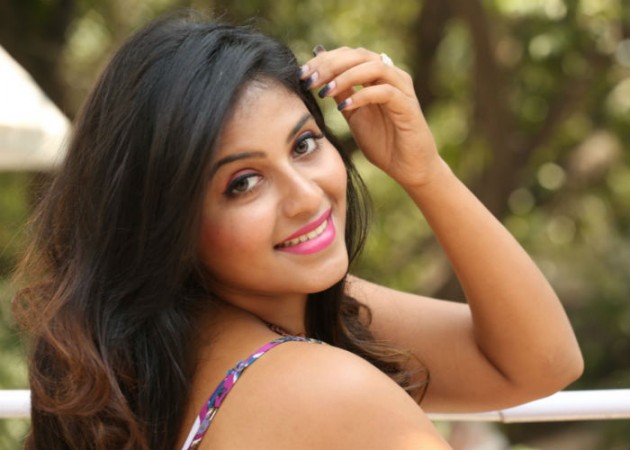 Actress Anjali has now made her debut as a singer and rendered for a peppy number in her upcoming film "Chitrangada", a bilingual movie being made simultaneously in Telugu and Tamil.
It was director G Ashok who first noticed the singing skills of Anjali. "When we were shooting for the film in the U.S., I heard her hum very often and she was pretty melodious, too. I asked her what she thought about singing in the film, but she didn't seem very convinced," the director told Hyderabad Times.
The director decided to have her sing in "Chitrangada". He conveyed his idea to music directors Selvaganesh and Swaminathan, who managed to convince her to become a singer for the movie.
"He was instrumental in convincing her. We called her to the recording studio and she had no clue why. He asked her to give it a try and she hesitatingly agreed. After she did, we felt she had done a great job," said director Ashok.
The film unit had canned the music video of the song before recording it. "We had already shot for the song which had been recorded by a track singer. So, during the shoot, Anjali memorised the lyrics, making it easy for her to sing in the studio," the director added.
"Chitrangada" is a psychological thriller written and directed by G Ashok, and produced by Gangapatnam Sridhar. Anjali plays the title role in the movie, which features Sindhu Tolani, Saptagiri, Raksha, Raja Ravindra, Jyothi and Sakshi Gualati in supporting roles. The movie is expected to be released in theatres around the world in the third week of May.