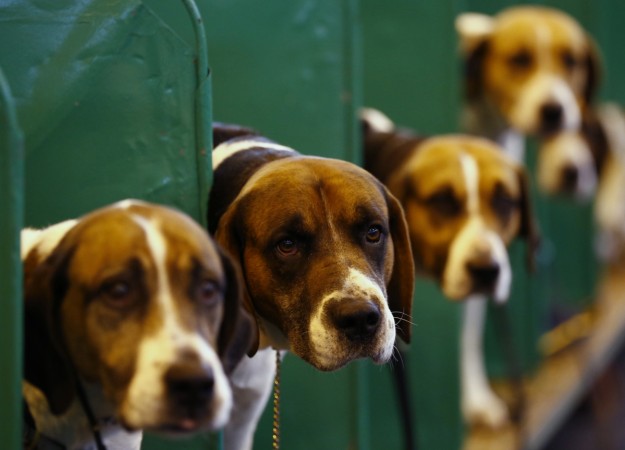 Furious animal rights activists assaulted a man in China's Sichuan province for allegedly raping dogs and running a canine brothel. The incident came to light after a video showing activists beating the naked man surfaced online.
The footage shows activists and angry neighbours dragging the naked man out of his house, kicking and punching him. A few onlookers were seen holding banners in the video that read: "Pervert sexually assaulted female dogs, going against morality."
The unidentified man was assaulted in Chengdu, Sichuan province. He has been arrested for suspected animal abuse and for broadcasting the content live to several viewers for profits, People's Daily Online reported.
Jiang Yun, an animal rights activist, said that the neighbours stripped him and beat him for several minutes. "Volunteers dragged him out of his house after we found evidence of what he had done," Jiang said, according to Chengdu Economic Daily.
Animal rights activists were notified about the incident three weeks ago. The man used to post the animal abuse videos on QQ group chat, a social media site, which has over 200 members. Animal rights activists, who watched the videos, posed as fans and contacted the man. According to reports, he used to offer Chengdu-based members of the group the opportunity to rape female dogs for 50 Yuan (£5.71 / $7.52).
While the man has been arrested, the abused dogs have been sent to a local hospital. The dogs will be taken to an adoption centre once they recover.
Meanwhile, Sichuan-based lawyer Huo Zishi said that the man would be punished under the criminal law for spreading pornography.