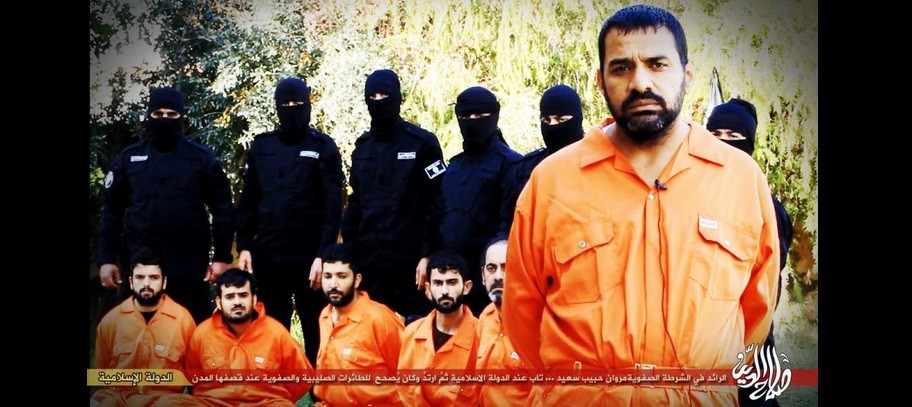 A grieving and angry father has reportedly gunned down seven Islamic State militants as revenge for the death of his son.
Basil Ramadan, who is reportedly in his 60s, used an AK-47 to gun down a group of militants in the strategic checkpoint in Tikrit, a town in northwest Baghdad, which is a stronghold of ISIS. The man was however shot down by the militants after he managed to shoot and kill seven of them on Sunday morning.
Ramadan's 18-year-old son was among eight men killed by the group, also known as ISIL, for allegedly infiltrating inside the organisation and spying for the Iraqi government, the Daily Mail reported citing series of local reports.
IBTimes India had reported on 6 January that ISIS had released pictures from a video, which purported to show the execution of eight undercover Iraqi police officers for spying for the Iraqi government and the US coalition. Although there is no official confirmation on the identities of the executed officials, Ramadan seemed to be avenging the death of one of the officials killed at that time.
The eight officials – apparently including the son of Ramadan – reportedly went undercover as extremists and infiltrated the group to relay information to Iraqi and Western intelligence agencies.
The photos released by ISIS were titled "The Day of Judgement" and showed eight Iraqi men, dressed in orange jumpsuits. The infamous security forces of the terrorist group were seen stationed behind the men, each of them carrying a gun to kill the officers who were kneeling down in front of them with their hands tied behind.
Several of the victims, including Ramadan's son, were named in the captions. Since they were wearing microphones in their shirts, they appeared to have been interviewed by the militants.
The Islamic State media had then said that the group of spies, led by Captain Hossam Salah Bnosh, had converted to Sunni Islam before joining the Islamic State. They were unfortunately discovered to be undercover spies by the notorious hardliner jihadists soon.