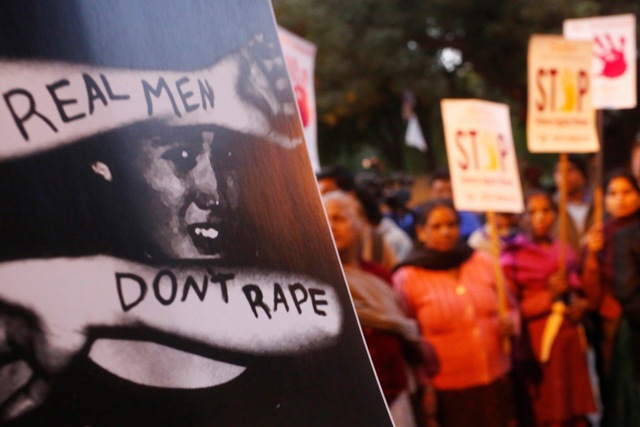 The gang-rape of a 13-year-old girl in Bikaner has caused outrage among people on social media. Women activists have also lent their voice in condemning the alleged gang-rape and demanded that the case be dealt with vigilance.
According to reports, the girl's father has filed an FIR claiming that she was raped, abused and blackmailed for almost two years by eight teachers of a private school in Bikaner. They also took photographs and threatened with dire consequences if she revealed the assault.
"Chief Minister is completely ignorant and has no interest in covering heinous crimes," said Congress leader Sachin Pilot.
A case was registered at Nokha police station on Friday. The girl's parents alleged that she was forced to take abortion pills after she got pregnant. In their complaint, they wrote that she was first assaulted in April 2015.
"We have registered the FIR against eight people based on the father's allegations. All the eight accused are teachers of a private school and we have booked them under relevant sections of the Protection of Children from Sexual Offences (POCSO) Act and other sections of the IPC," a police officer said.
On April 12, 2015, the teachers had called her after school and took her nude photographs. They later raped her and threatened to kill her if she revealed the assault.
The girl's parents came to know about the incident about three months ago when she was diagnosed with blood cancer. "What happened to my daughter is injustice," the victim's father said.
Woman activist Brinda Adige also demanded that the school management should be booked for criminal negligence.
"It's a very shocking incident, but at the same time I would like to say that one needs to investigate the case very properly because the case perhaps seems to be of 2015 and has been reported now in 2017," former National Commission for Women (NCW) member Shamina Shafiq said.
Nokha Deputy SP Banwari Lal has assured that strict action will be taken in the case.
One more time paas. for Bikaner case.enjoy the TRP rating.?????so sad ??only the bearer bn know where the shoe bn pinches .

— Manoj Singh Rawat (@ManojSi44758042) March 25, 2017
Tundey kebab, Goon Gaikwad, & back to square one with yet another Nirbhaya at Bikaner. You too, teachers ???

— Gunjan Johri (@JohriGunjan) March 25, 2017
8 teachers rape a 13yr old for close to two yrs in Bikaner. Can there be anything more horrific than shaming a noble profession? #Shame

— Payal Mehta (@payalmehta100) March 25, 2017