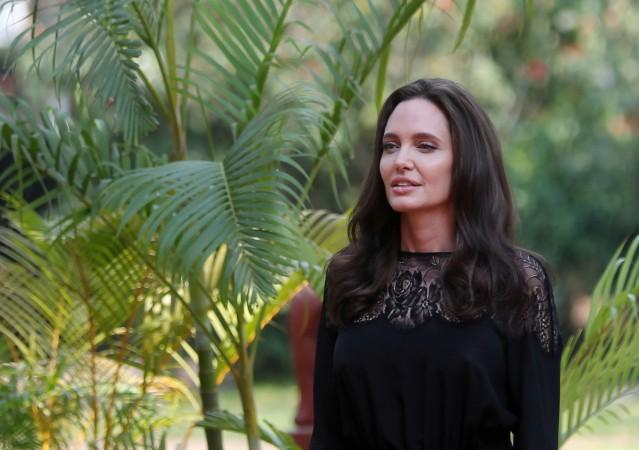 The reports about Angelina Jolie and Brad Pitt's relationship are not stopping anytime soon. Earlier it was said that Pitt wanted to get back to Jolie and now it is said that Jolie wants to work things out with the actor.
Also Read: What! Brad Pitt to go under the knife to move on from Angelina Jolie?
After pulling the plug on the long relationship with Pitt, Jolie is reportedly "has thoughts of reconciling" with the Allied actor, Hollywood Life reported.
Claiming that the 41-year-old actress is missing her 53-year-old husband, the website said that there have been thoughts of reconciling. Quoting a source, the website confirmed that there could be reconciliation but not just immediately.
"Part of Angie will always love [Brad], and yes she's even thought about reconciling. There are obviously a lot of good reasons for them to get back together, especially for the kids. But Angie still has too many scars from their bad times. There is still a lot of resentment on both sides. Brad was deeply wounded by the whole split and custody situation so any thought of reconciliation right now is not happening," the source told the website.
The source also adds that the relationship Jolie shared with Pitt is by far the deepest, most fulfilling relationship of her life. "Those feelings didn't just stop the day she left," source shared.
But given the way things panned out, we'd guess that the relationship will take a lot more time to heal. There has been too much bad blood spread over the past few months. It is obvious that even Pitt is hurt owing to the custody case and ugly divorce. There have been reports suggesting that Pitt is trying to move on and is looking at dating someone. He also lost weight stunning everyone in the new GQ photoshoot, hinting that he is heading forward.
But we would want the Hollywood couple to get back together soon. After sharing a loving relationship for over 11 years, Jolie decided to end things on September 19 last year when she filed for divorce citing irreconcilable differences.