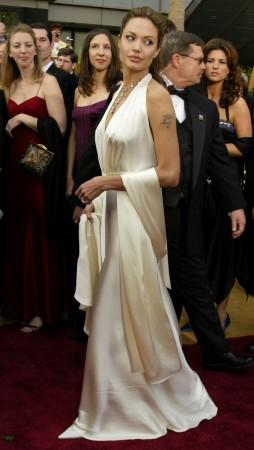 Brad Pitt is currently busy filming Quentin Tarantino's Once Upon a Time in Hollywood with Leonardo DiCaprio and Margot Robbie. Apart from this, he is busy with his ongoing divorce proceedings with his estranged wife Angelina Jolie. However, as per the latest report, Angelina Jolie is reportedly missing the voice of her estranged husband and is trying her best not to call him.
Brad Pitt and Angelina Jolie decided to part ways in September 2016. Ever since then, multiple reports have surfaced in which their well-wishers got a view of the life of their favourite former Hollywood couple. As per an alleged report by HollywoodLife, the Academy Award-winning actress Angelina is reportedly struggling with her inability to make a call to Fight Club movie star Brad.
"Angie forces herself to resist the urge to call Brad," an alleged source said. "She occasionally gets emotional and while sometimes she is completely over him, other times she still misses him a lot so she fights the urge to call him. Most of their communication lately has been through lawyers and assistants so she has not spoken to him directly in some time."
In addition to this, the alleged insider went to add that when it comes to Brad Pitt, the mother of six children reportedly misses the little things about her former partner. As per the report, Angelina reportedly misses how Brad Pitt sounded.

"Given that they are still in the middle of a challenging divorce and all their custody drama, she withstands her lonely feelings. She wishes she could reach out to talk to him again about something simple like Halloween plans for the kids, but she knows it is best if she leaves him alone," the alleged insider further added.
As earlier reported, both Angelina Jolie and Brad Pitt are reportedly moving ahead with their divorce proceedings and there are chances that they will soon finalize their divorce. After their decision to end their decade-long relationship, it was revealed that Brad Pitt is focusing on his health and trying to spend more time with his children.
As of now, Angelina Jolie and Brad Pitt's reps have not commented on the recent claims of Angelina missing Brad's voice.