Angelina Jolie's private life has apparently become the talk of the town after she decided to end her decade-long relationship with Brad Pitt. The famous humanitarian is currently busy with different movie projects and taking care of her six children. However, a recent report allegedly claimed that the actress reportedly misses the actor a lot and after finding one of his t-shirts, the Academy-Award winning actress started to cry. The phoney narrative, however, was later debunked.
Brad Pitt and Angelina Jolie decided to end their marriage in September 2016. Ever since then, the former Hollywood's beloved couple are trying their best to keep things private. Both the stars are busy with different movie projects and with their ongoing custody battle. But it looks like the actress still has a soft spot when it comes to her estranged husband Brad Pitt.
As per a report from HollywoodLife, after finding an old t-shirt of Brad Pitt, Angelina Jolie reportedly burst into tears.
"Angelina burst into tears when she found one of Brad's favorite white t-shirts the other day while she was going through an old suitcase. It was forgotten in there and when she pulled it out and held it, all the memories came rushing back. She could still smell his cologne on it, so it was a real time warp for her. It was overwhelming for her, she just felt all the sadness at the loss of what she fears may have been the one great love of her life," an alleged source revealed.
The alleged insider went on to add that every time Angelina Jolie thinks that she is over Brad Pitt, something happens in the life that makes her realize how much she still misses him. At the same time, the more time she spends away from Fight Club movie star, the more she realizes that he may be the last man she will ever fall in love.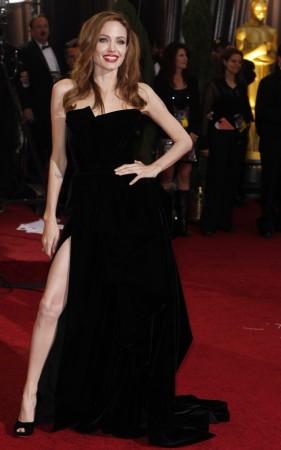 "She comforts herself knowing that she now has six children that she loves with all her being so she will always know love. Still, there is a void in her heart where Brad used to be and his shirt was a sad reminder that she's absolutely still grieving the loss of her marriage," the alleged source concludes.
Gossip Cop later debunked the claim and Angelina's rep has stated that the new claim are "bizarre." As earlier reported, Angelina is the one who is actually trying to divorce Brad.