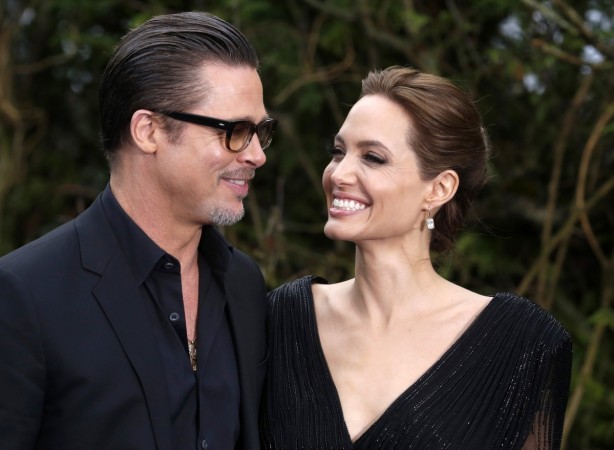 Angelina Jolie and Brad Pitt, one of the most powerful A-list couples of Hollywood, are reportedly having relationship issues.
The latest reports suggest that the "Mr and Mrs Smith" pair is headed for a divorce, just one year after officially getting married. Brangelina are facing trouble, according to the latest issue of In Touch magazine (via Hollywood Life).
According to this report, the "Fury" actor has initiated the split as he is done with Angie controlling the relationship.
"He's the one who's calling time on their marriage. He's told Angie they're over. He's beyond miserable and wants out," a source told the magazine.
Apparently, the couple plans to come out open about their divorce only by the end of 2015.
The report further claimed that trouble started brewing when Jolie was directing Pitt in "By The Sea". "She was bossy and demanding and humiliated Brad in front of the cast and crew a number of times," the source claimed.
So, initially what Pitt loved about Jolie the most has apparently pushed him to take this call. "He says she's controlled him from day one of their relationship. Although he liked her taking charge at first, he's come to resent the power he's allowed her to have over him," the insider said.
And, now Angie has reportedly begged Pitt to stay back so that they can promote the film together as it is very close to Jolie's heart. While Angelina has not only directed and written "By The Sea", she is also Pitt's co-star and co-producer in this project.
"It's Angie's most personal film, and it means the world to her. She's begged Brad to hang in until after it hopefully is the hit she believes it's going to be. He's reluctantly agreed," the source said.
In May, a few reports suggested that the star couple was attending therapy sessions to save their marriage.