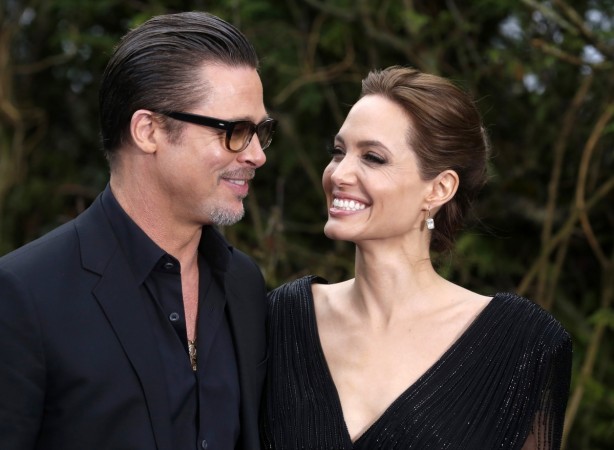 Brad Pitt and Angelina Jolie may come across as a picture perfect, flawless couple. But even they seem to have marital issues, just like any other couple.
The couple, which was last spotted at their child's soccer game in Los Angeles last Sunday, have been seeking professional help and attending therapy sessions to save their marriage.
Pitt and Jolie married in August last year after nine years of being together and having six children. The stars' relationship haven't been all that romantic, given Angelina's health issues.
Jolie had to undergo a double mastectomy and had her ovaries and fallopian tubes removed, after she discovered that she was genetically predisposed to cancer.
But the couple's marital problems came to light last November when they had an explosive fight on a balcony in Sydney prior to the world premiere of Angelina's movie "Unbroken."
Ok! Magazine reported that Brad felt "suffocated" at times, with no "free time to himself."
"Brad also wanted her to slow down and take some time off, and she felt he was being unsupportive," an insider told the magazine.
This prompted the couple to seek professional help to ensure that their relationship survived. They have been going to therapy sessions twice a week, even remotely, when they have to travel.
Belfast Telegraph reported that Angie's friend recommended a therapist, and the couple have been talking to her on their marital issues.
"She's the third person in their marriage right now, and it's been life-changing. The main thing they agreed on was that the children should be protected as much as possible from what was happening," the source said.
But looks like everything is falling in place, and the sessions have been helping the couple cope with the difficult time they are facing. It has been reported that the therapy has brought such a change that the couple intend to continue with the therapy for the rest of their life.
"Angie said it's been like falling in love with Brad again. [It's] transformed the family dynamic," according to the insider. "It's something they plan to do for the rest of their lives."