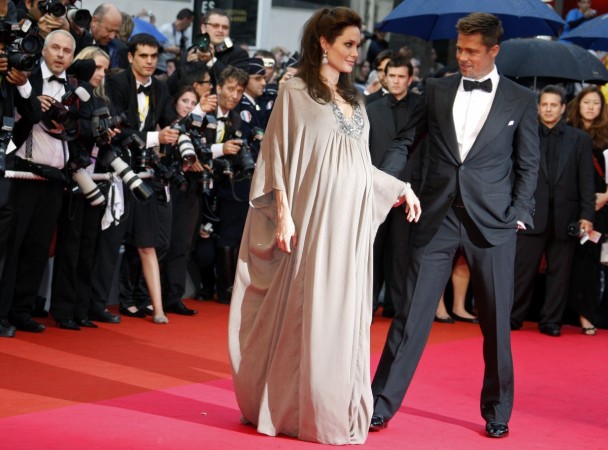 Angelina Jolie, who filed for divorce from Brad Pitt, will not be battling over financial assets, but the couple will fight it out over the custody of their six children. According to reports, Pitt and Jolie have "a prenup spelling out exactly who gets what."
Brangelina have an ironclad prenuptial agreement of their $400 million combined fortune, TMZ reported. According to the entertainment portal, Brangelina have 12 total properties together out of those seven belongs to Pitt, two to Jolie and three properties they bought before they got married in 2014.
The details of the three properties, brought by the couple together, are not revealed yet. The property also includes a vineyard in France, a mansion in New Orleans and an apartment in New York city. But financial assets are not an issue, thanks to the prenup. The couple will be fighting over the custody – Maddox, 15, Pax, 12, Zahara, 11, Shiloh, 10, and twins Knox and Vivienne, 8.
Jolie has requested for the physical custody of their six children, on the other hand, Pitt is fighting for the joint custody of the children.
Jolie filed for divorce from Pitt citing "irreconcilable differences." The couple has been together since 2004 and got married in August 2014. Jolie's lawyer issued a statement saying that the decision was taken "for the health of the family." "She will not be commenting, and asks that the family be given its privacy at this time," Offer said in a statement.
"I am very saddened by this, but what matters most now is the well-being of our kids," Pitt told People in a statement. "I kindly ask the press to give them the space they deserve during this challenging time."