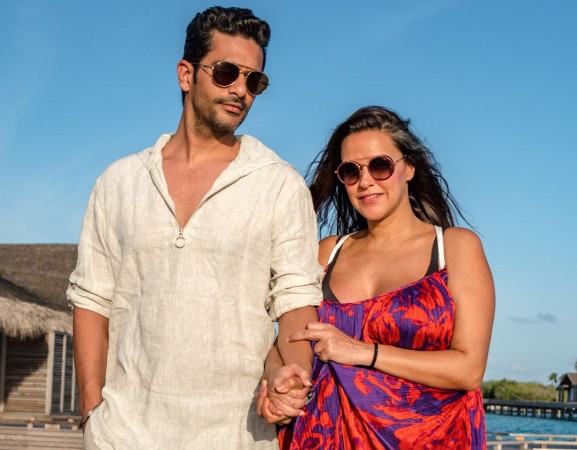 Just days after Angad Bedi tied the knot with Neha Dhupia on May 10 in a hush-hush wedding ceremony, rumours started doing the rounds of the industry that the two decided to get married in a hurry because the actress was pregnant. Reports suggest that the couple are gearing up to announce Neha Dhupia's pregnancy. And when Angad was recently asked about pregnancy rumours, he neither accepted or denied it.
"We feel if one has been given a platform to interact with others openly, it should not be misused. If you want to have a critical viewpoint, please put forward, that's understandable. But if you want to pass nasty comments, I won't take it as a husband. If you have nothing nice to say, then don't say at all," Angad Bedi told Hindustan Times, when asked about Neha Dhupia's pregnancy rumours.
Earlier, Neha Dhupia's father Pradip Dhupia had refuted the pregnancy reports and said that there is no such thing at all. "People will keep talking about things and spread rumors as per their wish," he had said.
Angad Bedi, too, had categorically denied the news when he was asked whether she was pregnant during the promotions of Soorma.
When Angad was asked about getting ridiculed by people for the fact that he was two years younger than Neha, he replied, "I don't know who has made this rule that the girl has to be younger than the boy. People have to be compassionate and get along well. I don't see that coming in way of anyone. That's more important."
Angad had earlier said that he never thought of settling down but his wedding to Neha happened to him beautifully.