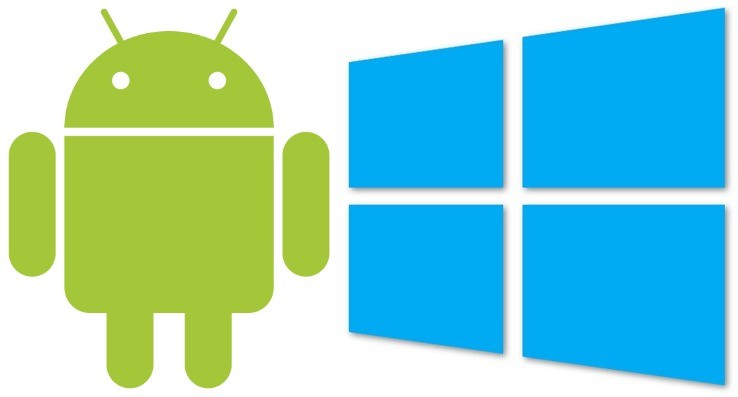 Apart from featuring a bigger display, a tablet device has several advantages over it's other smaller screen siblings. A tablet is a much more convenient device for reading books, playing games, editing spreadsheets or office documents, watching multimedia contents and a lot more.
Though Apple's iPad is much popular and counted almost as a synonym in this department, the steep cost of iPad devices makes budget conscious consumers a little sceptical. In that case, the major two options left to the user are either to buy an Android tablet or a Windows counterpart.
Both the platforms offer several strength over others, hence make difficult to choose one. In our opinion, count your necessities first, note down the tasks you want to be done using your tablet and read the following strengths of both the platforms. After finishing this article it will be easy to pick the one you're looking for.
Advantage Windows
PC Alternative
The major advantage of a Windows tablet over others is it's compatibility with Windows desktops and laptops. If you've been using a Windows PC or desktop at home or office you'll get all the apps for your tablet you're comfortable working with. That makes your tablet experience much comfortable than ever. Another advantage is you can share important files easily between the devices.
Transformer
Connect a wireless keyboard with your Windows tablet and transform it to a fully fledged windows computer. No, you can't play the graphic heavy PC games on the tablets but can execute most of the work seamlessly with similar level of comfort of a PC.
Get More Together
Windows based tablets allows you to open several screens at once. This feature allows you to simultaneously play and work together.
Advantage Android
Plethora of Apps
The biggest armor of Android App platform is the number of available apps. You name a job and you'll find multiple apps on that very subject in Google play store. And happily majority of them are available for free whether you want a game or a app to execute any specific task.
Personalisation
Another big advantage of Android platform is its personalisation ability. The openness of the platform allows you to customise every bit of the device to its core. So install themes, widgets, font packs to change what the device looks like.
Google
Using Android tablet is bliss if you're using an Android Smartphone and tablet together. The base of Android made each of its apps so effectively that it seamlessly synchronise all your data, contacts, notes, images and multimedia files like nobody else. More importantly Google synchronises all your data to their own cloud to make sure keeping every bit of your important data even if you lose or change your device.