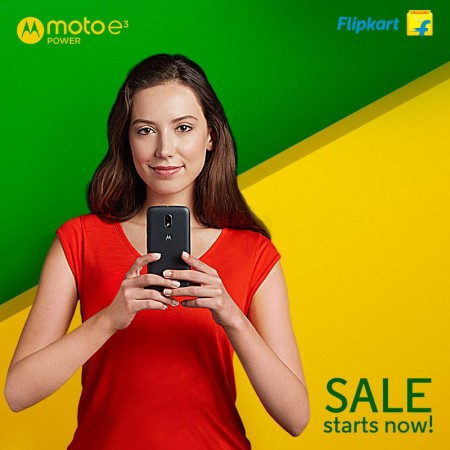 At a time when Motorola loyalists are eagerly waiting for Android 7.0 Nougat OS update for their Motorola-Lenovo handsets, it seems that the company is still contemplating about releasing Android Nougat as an OS update for the recent Moto E3 Power. The China-based company is yet to announce a status update about seeding Android Nougat firmware for Moto E3 Power.
Motorola recently came out with a list of smartphones eligible to receive Android Nougat OS update, and a notable absentee was Motorola Moto E3 power that was released last month. Now, even a month after announcing this list, Motorola is yet to state if the Moto E3 power would be provided the Nougat update.
This leaves Motorola loyalists, specially those owning the Moto E3 power, in the lurch as the smartphone is a new device, and warrants the release of Android Nougat for users of the handset. Also, this development indicates that users of the smartphone may be stuck with Android 6.0 (Marshmallow) for a long time.
The Moto series of smartphones is immensely popular in India and the United States, where even the budget offerings of Motorola attract people. The Moto E3 power has a price tag of Rs 7,999 in India, which is extremely competitive and affordable.
So if you are a Moto E3 power user, do check your smartphone for new OS updates on a regular basis, and let us know if you get lucky.