With Diwali just a few days away, e-commerce biggies in India are, as always, engrossed in offering huge discounts on a host of smartphones, along with customised deals that offer latest devices at lucrative prices. Now, Flipkart has opened its Big Diwali Sale, in which it is offering deals on a range of smartphones. As soon as Flipkart's sale went live, WhatsApp got flooded with messages indicating deals that offer Motorola's newest Moto E3 power at only Rs 499.
The original price of the Moto E3 power is about Rs 8,000. So what happens if you open the WhatsApp message about the Moto E3 power deal in your browser?
As soon as you open the browser, the first thing you will notice is a new window that looks similar to a Flipkart webpage. Here, the Moto E3 Power's price tag is indicated as Rs 499, thereby representing a staggering 94 percent discount from its original price tag. You will also notice messages from people who have placed orders and those who claim that they have received the Moto 3 Power for Rs 499. A Buy Now option comes up and looks tempting.
After your click Buy Now, you will be taken to another window and a message asks you to verify if you are a human by sharing this deal with eight different groups/friends on WhatsApp. Your delivery address is also asked for. To progress beyond this step, sharing of the deal on WhatsApp is mandatory.
After you have done this, you are redirected to an unknown web address, which asks you to place your order and confirm it. When we tried this out, the cash-on-delivery option was not available, and only the online payment option (via a debit/credit card) was indicated. These aspects are a clear indication that the discount on Moto E3 power is fake.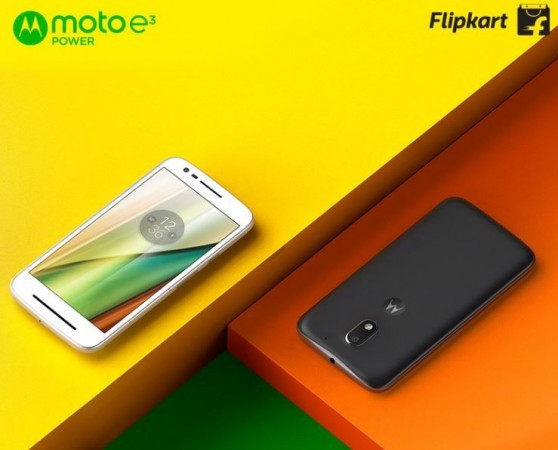 Remember that Flipkart has neither advertised nor officially mentioned that there would be a 94 percent discount on the Motorola Moto E3 Power. Even app-specific deals (shopping through Flipkart's app) on offer seem realistic.
Do let us know if you receive Flipkart Diwali Sale deals on WhatsApp. And if you are looking at making a genuine purchase of the Moto E3 power during the e-tailer's Big Diwali Sale, then the Jio-SIM compatible handset is available at Rs 7,999. If you prefer buying the smartphone with the exchange offer, then the Diwali Sale is officially promising a further price discount.