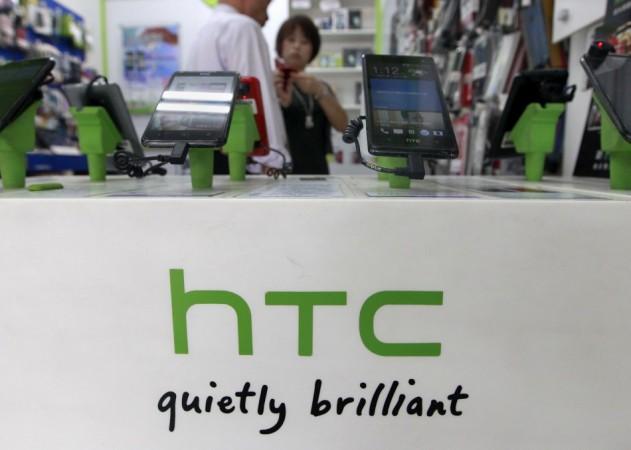 Google's forthcoming OS Android L update has been confirmed to select flagship smartphones.
Within hours after the announcement of Android L by Google at I/O 2014, tier-1 brand smartphone maker HTC (USA arm), via social media platforms Twitter/Facebook, confirmed to rollout the new OS to HTC One M7 (2013) and M8 (2014 model), within 90 days of code deployment.
Good news! You'll see the Android L release on your (M7)/(M8) 90 days after code delivery. http://t.co/FrLk9a3qEx pic.twitter.com/vk9WQiakUU

— HTC USA (@HTCUSA) June 25, 2014
HTC's competitor Motorola's German arm also confirmed the release of the new Android software to its 2013 flagship phone Moto X, and also to the company's best-selling device Moto G. But soon after the word got to the media, the Facebook page was pulled down by the company.
As of now, there is no word whether the newly released budget smartphone Moto E would get the new firmware. [Initially during the launch, Motorola had confirmed that Moto E would get one major update in future]
Update: Motorola Germany has issued a official statement that the company has not annouced any promise of Android L to Moto X and Moto G (just yet); earlier post relased by the 'MotoDACH', previously thought to be the official website is actually fake, reported Phandroid.
Here is the official Motorla Germany statement transcript:
"Unfortunately, we have found that a Facebook profile under the name "Motorola Germany" with the following URLhttps://www.facebook.com/MotoDACH/posts/1512421182315232 was created.We would like to point out that this is not an official Motorola site and expressly distance ourselves from said content. All relevant information about Motorola can be found only here on this page."
[Also Read: Google I/O 2014 Roundup: Android One, TV, Version 'L' OS, Project Tango and More]
Android L/ Version 5.0 Features:
As anticipated, the search engine giant announced the new OS v5.0 aka Android L (preview developer version), which is said to have a major design overhaul. The company is pursuing to improve the performance in the new OS. In that the order, the new Android L will have a paradigm shift in its internal coding, beginning with the replacement of 'Dalvik' with 'ART' as its default runtime.
With this change, the new Android OS is said to have become twice efficient, compared to previous versions, with enhanced notifications, simplification of multi-tasking functions and create a consistent experience across mobile and the web with material design, the new Google-wide standard.
Check out the official Google video detailing 'Material Design' of Android L:
Preview images released to select Google Nexus devices:
Soon after the announcement of Android 'L' Developer Preview SDK (Software Development Kit) for programmers [to download, click here], the company has released the preview software image for Nexus 5 (GSM/LTE) aka 'hammerhead' and Nexus 7 (Wi-Fi only, 2013 version) aka 'razor'. Smart device enthusiasts can head to Android Developer website to download (click here) these files and experience the preview versions of the new Android L OS.