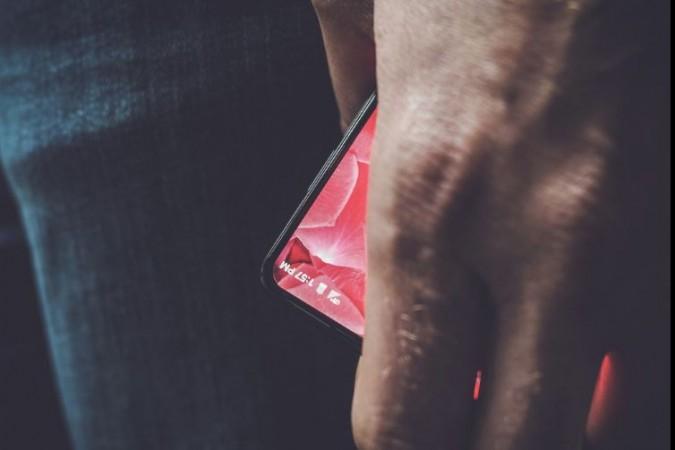 Earlier in the year, a report emerged that Android co-founder Andy Rubin's start-up Essential Products Inc. would soon launch a phone. Now, Rubin (via Twitter) has teased a smartphone suggesting that the launch is just around corner.
"I'm really excited about how this is shaping up. Eager to get it in more people's hands...," said Andy Rubin on Twitter, and showed off a teaser image giving fans a glimpse of Essential mobile phone's display.
As rumoured, the teaser image depicted the edge-to-edge bezel design language. There is very little space between the display and edge around contours similar to Xiaomi's Mi Mix. If observed more closely, there is no space even for the front-camera and gesture sensors.
We are not sure where the company has re-located the camera to, but if we were to take a guess, it is likely to be shifted to the bottom. Although it's not visible in the teaser, logical intuition dictates that it's the only place left for the camera. Even the Mi Mix has same design language.
The teaser also showed that the device will have power button on the right side of the chassis with the volume rocker (up & down conjoined) below it.
Other expected features of Essential mobile phone:
Besides the bezel-less display, Essential mobile phone is expected advanced Artificial Intelligence (AI)-based digital assistant, top-notch build quality, powerful processor, 3D Touch feature (like iPhones).
Rumours are also rife that, it might also come with snap-on mods support, similar to Moto Z series.
Going by the reports, Essential mobile is shaping up to be a formidable flagship smartphone and is certain to give stiff challenge to upcoming Galaxy S8 and Apple's anniversary mobile iPhone X series.
If all things go as planned, it is expected to break covers in mid-2017 for a base price of $649 (approx. €612/Rs. 44,285).
If this turns out to be true, established players such as Samsung, Google, Apple, Huawei, Motorola (& Lenovo), OnePlus and LG will have their work cut out.
Watch this space for latest news on Rubin's upcoming Essential phone series.