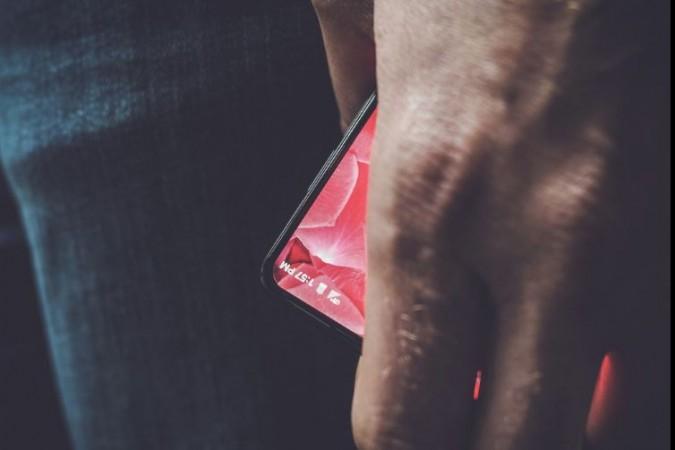 Android co-creator Andy Rubin, earlier this year, teased an enticing smartphone with edge-to-edge display and now, his mobile company Essential has released a new trailer image and also confirmed the launch date.
As per the latest teaser, Essential phone is scheduled to debut on May 30. In a bid to spark excitement among fans, The company has released a photo of the odd-looking mobile held in hand in the dark. Going by the size of the palm, the phone's more likely to be around 5.5-inch, if not more. Interestingly, the mobile device has a big thumb-like sized protrusion on top, seemingly some kind of camera apparatus with a snap-on modular accessory attached. Previous reports have indicated the same. That's pretty much the latest teaser seems to offer for fans.
Other notable design features of Essential mobile:
In the first teaser launched in March, Essential phone was shown to have edge-to-edge bezel design language. There is very little space between the display and the frame around contours similar to Xiaomi's Mi Mix. If observed more closely, there is no space even for the front-camera and gesture sensors.
We are not sure, where the company has relocated the camera to, but if we were to take a guess, it's likely to be shifted to the bottom. Though it's not visible in the teaser, logic dictates the bottom part as the only spot to place a camera. Even the Mi Mix has same design language.
The teaser also showed the device will have a power button on the right side of the chassis above the volume rocker.
Hi, welcome to our Twitter page. We're here to let you know something big is coming May 30th! Stay tuned...

— Essential (@essential) May 25, 2017
Internal hardware and price:
Besides the bezel-less display and snap-on modular design language, Essential mobile phone is said to boast advanced Artificial Intelligence (AI)-based digital assistant, top-notch build quality, powerful processor, most likely to be the Qualcomm Snapdragon 835 octa-core and 3D Touch feature (like iPhones).
Word on the street is it will come with a base price of around $649 (approx. €612/Rs. 44,285).
Going by the series of reports in the recent past, Essential mobile is shaping up to be a formidable marquee smartphone and is certain to give a stiff challenge to established players such as Samsung, Google, Apple, Huawei, Motorola (& Lenovo) and LG.
Watch this space for latest news on Rubin's upcoming Essential phone series.