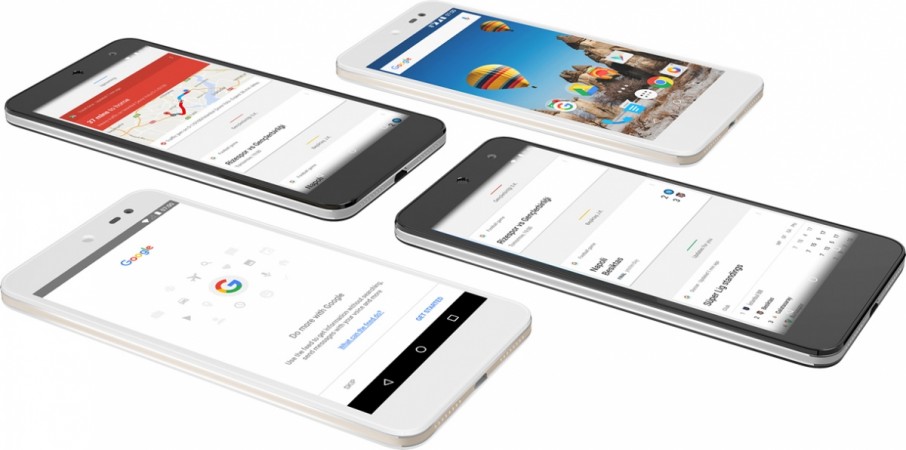 Ever since Google launched its Android 7.0 Nougat, existing smartphone users are eagerly waiting for the latest software. While Nexus smartphones are blessed to receive latest Google software before anyone else, Android One phones are equally lucky.
The Android 7.0 Nougat rollout for Android One smartphones hasn't started yet, but the first-ever Android One smartphone with Android Nougat has been launched internationally. Is this a sign that Android Nougat for Android One is coming soon? May be, but nothing is for certain until the company confirms it.
The first Android One smartphone with Android Nougat is GM5 by Turkey's General Mobile. The new handset will be available only in 20 markets, and India isn't one of them. The GM5 will be available in Azerbaijan, Albania, Afghanistan, Belgium, Bosnia, Croatia, Cyprus, Georgia, Ghana, Greece, Iraq, Kenya, Luxembourg, Moldova, Netherlands, Pakistan, Serbia, Tunisia, Turkey, and Uzbekistan, with local language support.
The GM5 has metal edges, a textured rear design, dual speakers, a 3.5mm headphone jack and a USB port. The smartphone sports a 5-inch HD display with Corning Gorilla Glass 4, a 13-megapixel rear-facing camera with dual LED flash and a 5MP front snapper.
It is powered by a 64-bit 1.2GHz quad-core Qualcomm Snapdragon processor, 2GB RAM and a 2,500mAh battery. The handset comes in gold, space gray and black hues and supports 4G LTE, dual SIM, microSD card among other standard connectivity options.
There is no word on pricing, but the specs suggest the GM5 will be a budget-friendly option to those who want the latest Android OS experience.