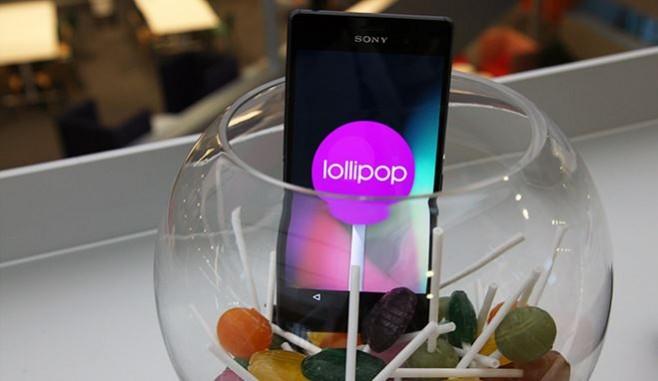 The mobile arm of Sony Corp. has released the latest Android 5.1 Lollipop AOSP binaries on select Xperia series devices.
The release of source codes by Sony is part of the company's initiative to encourage custom ROM development by software programmers, so that Sony device owners will have an additional choice other than company's proprietary Xperia Themes UI which run on top of Android OS. [Interested programmers can download source codes at Sony Developer World site, HERE]
List of Xperia devices, include - Xperia Z3, Xperia Z3 Compact, Xperia Z3 Tablet Compact, Xperia Z2, Xperia Z2 Tablet, Xperia Z1, Xperia Z1 Compact, Xperia Z Ultra, Xperia E3, Xperia M2, Xperia T2 Ultra, and Xperia T3.
In a related development, the French arm of the company via Twitter handle- 'Sony Xperia FR' confirmed the roll-out the official Android 5.0 Lollipop update in a few days' time and added that the new software would enable users to transfer apps from phone flash memory to SD card.
Reading the message, a user going by the moniker '@ _JordanSch' asked which device will be the first in the line to receive the update. And to that query, the company replied – "If all goes well, the deployment is expected to begin next week on Xperia Z3."
[Read more: Xperia Z3 to Get Android 5.0 Lollipop OTA Update Next Week, Confirms Sony France]
The company has so far missed two deadlines and now with the latest announcement by Sony France, fans will be hoping this might actually turn true with no further delay.
In Sony's defense, Google is at fault for releasing the bug-ridden Android 5.0 Lollipop to Nexus devices and it had to release two stability update 5.0.1 and 5.0.2. This apparently forced few Tier-1 brands –Samsung, HTC and Motorola to reschedule the software update release program to a month and finally released v5.0.2 update to their respective devices.
Still, there were reports of glitches present in the last (v5.0.2) update; this apparently forced the Google team to re-work on source codes and has already begun deploying new major MR (Maintenance Release) v5.1 Lollipop to Nexus and Android One devices.