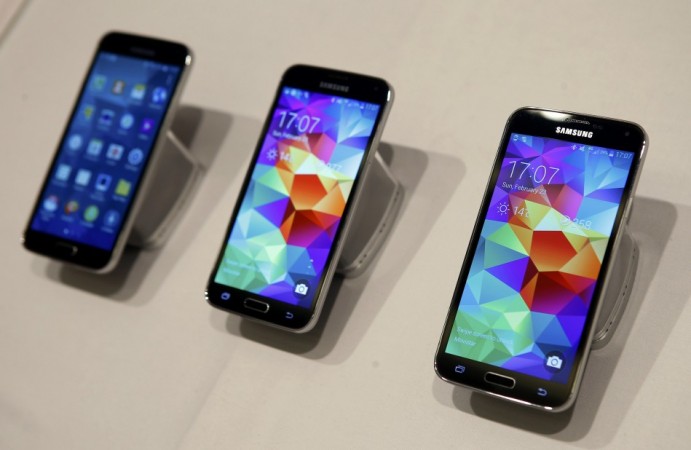 Samsung released Android 5.0 Lollipop to Galaxy S5 series quite early in the year, and the company (French arm) had promised to roll-out the same update to its compact sibling Galaxy S5 Mini in Q2 (April-June), but the plans hadn't materialised until now.
Just as Galaxy S5 Mini owners began losing hope of getting the update, South Korean smartphone maker has begun deploying the firmware to Galaxy S5 Mini in select markets, bringing cheer among fans.
As of now, Android 5.1.1 Lollipop update release is restricted to Verizon based Galaxy S5 Mini (SM-G800R4) in USA. Samsung is expected to expand the roll-out process to other regions soon, reported SamMobile.
To check for OTA updates on your device, go to:
Settings' >> 'About phone' >> 'System update' >> 'Check Now';
How to Install Android 5.1.1 Lollipop update on Samsung Galaxy S5 Mini:
Via Kies [Video Tutorial]:
Step 1: Connect your phone [Galaxy S5] to PC via USB cable [Note: Before connecting the device, ensure you have installed Kies software in PC. If not, download HERE]
Step 2: Your phone will get recognised on the computer. Click on the phone image (with model number: SM-G800R4) to the left of the screen. You will find memory capacity and below that section, you can see - 'Firmware information'. If you go down further below, you will find the 'new firmware is available' notification; click the 'Firmware upgrade' button.
Step 3: Once done with selecting 'Firmware upgrade', you will be asked to save or do backup of files stored in the phone to PC, after which the update download process will take off.
Step 4: 'Download update' step is followed by installation of software.
Step 5: Once the installation process is done, device will re-start.
Step 6: Disconnect the phone and again re-connect the handset to PC to confirm the device has been upgraded to the latest firmware.
Those who are not tech savvy should wait for the OTA notifications.