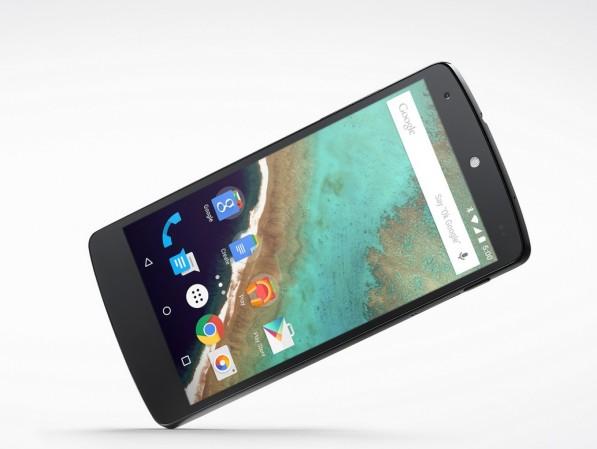 Numerous reports that surfaced in the last few weeks, indicated Google is likely to launch two new phones -- Nexus 5X from LG and Nexus 6P made by Huawei. However, the reports failed to produce credible evidence to back their claims.
Now, the retail boxes of the alleged phones have been leaked online, confirming the devices' moniker.
Technology blog Android Police has published the images of the retail packages that reportedly are of LG and Huawei-made Google Nexus phones.
In the first image, we see a rectangular-shaped cardboard box with graphically amplified alphabet X with superimposed satellite captured map, consuming the maximum space. If we look a little closer on the top left corner and on the bottom right corner, we see '5X 32GB' and 'nexus' brand name, thus confirming that the LG device will indeed be christened as Nexus 5X. [Check out 2015 Nexus series retail box graphics, HERE]
In the second snapshot, we see a similarly-designed box, but this time it is a graphically amplified alphabet (P) with superimposed map showcasing coastline of some continent. Again, upon looking at the top left corner and the bottom right corner, we see '6P 32GB' and 'nexus' brand written, hinting that the Huawei-made smartphone will come with a Nexus 6P moniker.
Well-placed sources inside the company have also leaked the Huawei Nexus 6P's promotional image, showing the device in all its glory (front and back).The wallpaper on the device displays the satellite image, identical to the one we see in the retail package, thus adding credibility to the report. [Check out the Huawei Nexus 6P, HERE]
Google-Huawei Nexus 6P:
Huawei Nexus 6P (aka Angler), understood to be the sequel to 2014's Motorola Nexus 6, is expected to house a 5.7-inch QHD (2560x1440p) display, Snapdragon 810 SoC (System on Chip), 3GB RAM, 21mp camera with dual-LED flash, laser auto-focus on the rear-side, 16GB/32GB storage, finger-print sensor and also come with a Type-C reversible USB port.
Google-LG Nexus 5X:
On the other hand, LG Nexus 5X (aka Bullhead) is the successor of the popular 2013's Google vanilla android smartphone Nexus 5. It is expected to flaunt a smaller 5.2-inch full HD (1920x1080p) display, Qualcomm Snapdragon 808 processor backed by 3GB RAM, fingerprint sensor, Type-C USB port and a 2,700 mAh battery. It is also expected to house 12.3mp main camera on the rear-side and 5mp snapper on the front.
Read more: Google to host launch event in San Francisco in September-end; LG Nexus 5X, Huawei Nexus 6P release imminent
Rumour has it that both the Nexus devices, after being unveiled on 29 September, can be pre-ordered on 13 October. Stay tuned for more updates.