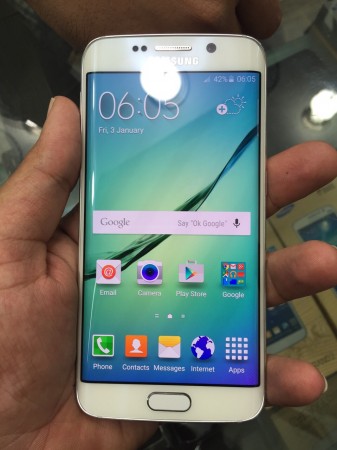 Finally, the T-Mobile users of Samsung Galaxy S6 and Galaxy S6 Edge have apparently started receiving the latest Android 5.1.1 Lollipop update. Surprisingly, Samsung Galaxy S6 Edge is the first smartphone to receive the update.
A report published by SamMobile spotted an XDA user mentioned about the update and also posted a video displaying the Galaxy S6 Edge running on Android 5.1.1.
Named as Sunderwear, the user also posted a note saying, "the bootloader is not locked like Verizon/ATT phones it's FRP, Factory Reset Protection. This is Google's response to iCloud for stolen/lost devices."
If the news is true then Samsung Galaxy S6 and Galaxy S6 Edge users should consider themselves lucky as any of the Nexus devices haven't even received the update yet.
Following Google's update releasing strategy, one can easily make out that the latest update will always be rolled first for the Nexus branded devices, such as Nexus 9 Tablet, Nexus 6 and 5 smartphones and later to the GPE devices, following individual models. Though Artem mentioned Nexus 9, Nexus 7 Tablet and Nexus 5 smartphones, he might have unintentionally skipped the latest Motorola Nexus 6 model.
The new update will also bring gesture control and WiFi support for the Android Wear-based Smartwatches. Adding gesture control would be a cool thing since it would be easy to use, as Android wear-based devices are usually tied on wrists.
The Android 5.1 offers a variety of new features including new notification mode, Screen Pinning, enhanced quick settings menu, much clarity in live calls, dual SIM support and stronger security.