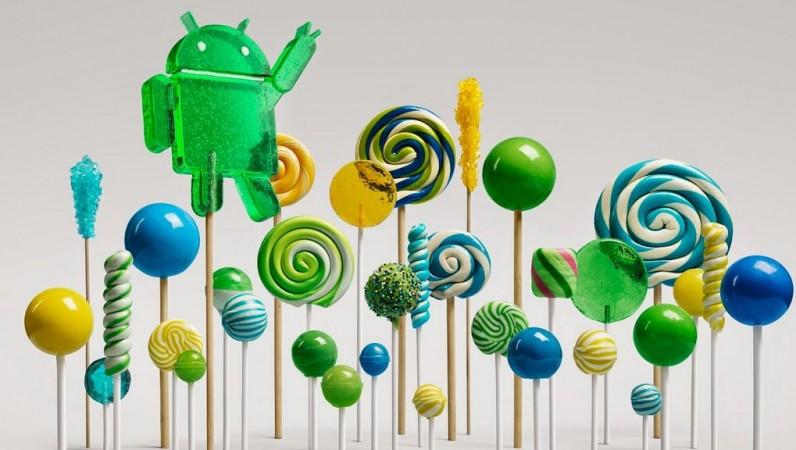 Smartphone leader Samsung has reportedly released the latest Android 5.0 Lollipop update to Galaxy Note Edge in India.
Samsung community website SamMobile has confirmed that the new Google mobile OS update has been made available to the Galaxy Note Edge in the subcontinent.
The new Android Lollipop OS is expected to bring in new design language – 'Material design' – with in interactive user interface, lots of animation graphics, replacement of Dalvik with ART as its default runtime, which will bring improvement in performance and battery-life enhancements.
So far, Samsung has released the Android update to Note 3 and Galaxy S4 in India. But Galaxy Note 4 and Galaxy S5, despite being the 2014 flagship smartphones are yet to receive the firmware. It is learnt that the Galaxy S5 will soon get update in coming days, but there is no news on when flagship phablet get the new firmware.
Early this month, the company begun rolling out the new software to Note 4 in the US; So if history is taken as any indication, the new update is expected to land in India by the month-end.
Recap on Why Android 5.0 Lollipop update got delayed for Galaxy Note 4:
Under normal circumstances, Samsung usually releases new OS updates to new flagship phones and later to older models, but to everyone's surprise, it released v5.0 Lollipop OS first to 2013 model Galaxy Note 3 instead of the new Note 4 in late January. This apparently didn't go well with flagship device owners who took to social media sites to vent their anger on Samsung step-motherly treatment.
Later it was learnt that the delay in Lollipop release for Galaxy Note 4 was due to Oculus VR, who had hit a road-block while tweaking the Android OS source kernel to make the flagship Samsung phablet compatible with the company's Gear Virtual Reality (VR) device.
[For the uninitiated, Gear VR is a wireless virtual reality head-set developed by Samsung in collaboration with Oculus Rift. It was launched along with Galaxy Note 4 in September last year. More information, HERE]
Last month, the company finally fixed the issue and began rolling out the update to Galaxy Note 4 in Poland and later in the US in March.