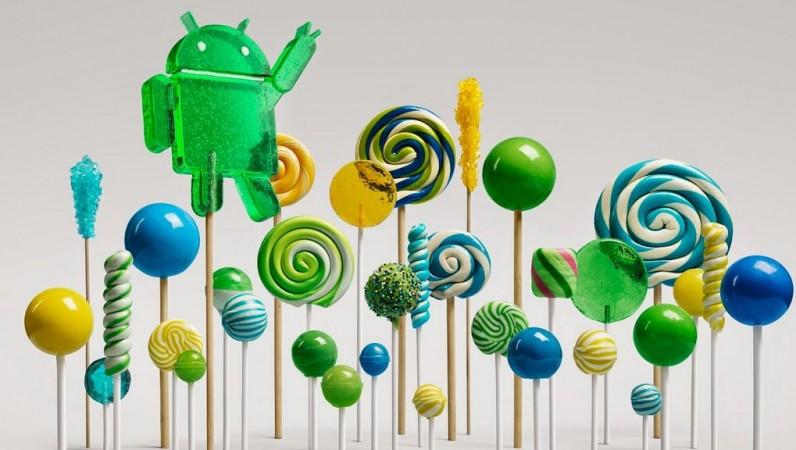 Since the official unveiling of Android 5.0 Lollipop on 15 October, the tier-1 smartphone makers, Motorola, Sony and HTC, have confirmed to release the new update to their device. Now two more top firms - Samsung and LG - are also reportedly planning to roll out out the new firmware to their flagship devices.
Dutch technology blog TechTastic, citing regional senior LG representatives, has confirmed that the new Android 5.0 will be released to the company's flagship G3 in Belgium and Netherlands by December end. But, there is no word if the roll-out process is global or limited to select countries.
[Update: It has been learnt that LG's 2013 flagship smartphone G2 is also slated to get new Android 5.0 OS by the end of 2014]
In related news, the Samsung community blog, SamMobile, has learnt from its sources that the South Korean company is also planning to bring Android Lollipop to Galaxy S5 by this year end.
Samsung is yet to confirm the speculations regarding Galaxy S5 OS update twirling on the Internet, but on 21 October, the company in its Tweet, posted a Galaxy Note 4 with wallpaper showing Lollipop candies with a caption – "Anyway you look at it, the #GALAXYNote4 Quad HD Super AMOLED display is pretty sweet. #NoteTheDifference".
Going by the cryptic message, the company is hinting the flagship phablet will be receiving the new Android v5.0 OS update pretty soon.
For the uninitiated, The Google's new Android v5.0 Lollipop OS comes with completely refurbished new design language, bringing an interactive user interface, replacement of Dalvik with ART as its default runtime and many more tweaks for performance enhancements.
[Also read: Android 5.0 Lollipop: Top Key Features of New Google Mobile OS]
Other smartphones confirmed to get Android 5.0 Lollipop OS update include:
Google Nexus Devices:
The search engine giant has confirmed that the new Android 5.0 Lollipop will be released to Nexus 5, 4, Nexus 7 (2012 and 2013 editions), Samsung Nexus 10 and other Google Play edition devices in coming weeks (as early as November first week).
Motorola:
The American company was the first Android OEM (Original Equipment Manufacturer) affiliate to confirm the release of Android Lollipop OS update to its devices. The company is slated to roll out firmware to Moto X (Gen 2 And Gen 1), Moto G (Gen 2 And Gen 1), Moto G with 4G LTE, Moto E, Droid Ultra, Droid Maxx and Droid Mini.
Sony Smart-Devices:
The Japanese consumer electronics firm, in its official blog, confirmed to roll out the new Android OS firmware to all of its 15 Xperia Z-series smartphones. It includes Xperia Z Ultra GPE (Google Play Edition), Xperia Z, Xperia ZR, Xperia ZL, Xperia Z1, Xperia Z1s, Xperia Z Ultra, Xperia Z1 Compact, Xperia Z2, Xperia Z3, Xperia Z3v, Xperia Z3 Compact, Xperia Z3 Tablet, Xperia Tablet Z, and Xperia Z2 Tablet.
[Since Sony Xperia Z Ultra GPE is special edition stock Android device, it will be the first device to get the new OS update as early as first week of November, whereas the other models are slated to get Lollipop firmware only in 2015, initially with the latest Z3 series, then to Z2 and to other Z series devices]
HTC Smartphones:
The Taiwanese company has confirmed that HTC One (2013 and 2014), One Mini (1 & 2) and One Max will get update and a new report has surfaced online that the firm is expected to roll out firmware to other devices such as HTC One (M7 and M8) dual-SIM models, the newly released Desire Eye, Butterfly 2, One E8 (both single and dual-SIM variants), Mini 2, Desire 816, HTC One Max, One Mini (Gen 1), Butterfly (Gen 2) and MediaTek CPU powered Desire series smartphones as well.
[Note: HTC has said the company will roll out the new update to HTC One series smartphones within 90 days of receiving kernel code from Google in November, that effectively means, HTC One devices will get update only in 2015 (late January or early February)]