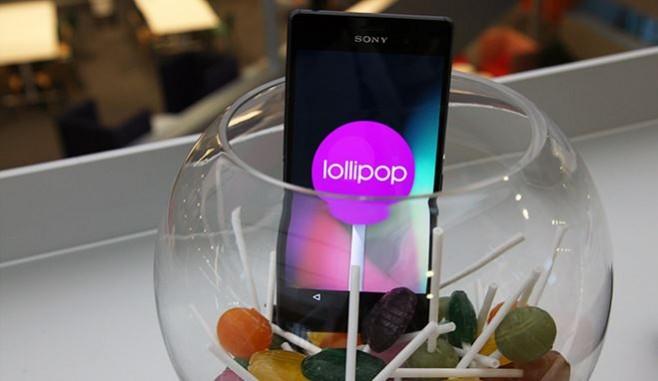 Earlier in the month, a screen-shot of Xperia Z running Android 5.0.2 Lollipop had leaked online, and now, a new report has surfaced that the mobile firmware has received certifications and may be rolled out soon.
A new firmware (build number: 10.6.A.0.454), understood to be Android 5.0.2 Lollipop and bound for Xperia Z, has passed certifications from the PTCRB, reported Xperia Blog.
It is learnt that the firmware is also headed to other Xperia Z series devices, Xperia ZR, ZL and Tablet Z.
[Read more:Screenshot of Xperia Z Running Android 5.0.2 Lollipop Leaks Online]
PTCRB is a cellular operators' forum which authorizes certification program for devices operating telecommunication bands in North America. After receiving certifications from any of these governing agencies, it takes a week or two for companies (in this case: Sony) to release the OS update en masse.
[Read more: Android 5.0.2 Lollipop Released to Xperia C3, T2 Ultra; Xperia Z Series Next in the Line to get the new Google Mobile OS Update]
So far, the company has released the update to Xperia Z3, Z3 Compact, Xperia Z3 Tablet Compact, Z2, Z2 Tablet, Xperia Z1, Z1 Compact, Z Ultra, Z Ultra GPE (Google Play Edition),Xperia C3, and T2 Ultra.
If Sony does release Android 5.0 Lollipop to Xperia Z, ZR, ZL and Tablet Z, the company will complete phase 1 of delivering the update to all its Z series devices.
[Also read: Android 5.1 Lollipop to be Released for Sony Xperia Z, Z1 Series Smartphones in Q3 2015, Confirms Telstra]
The new Android 5.0.2 Lollipop will bring in the new design language "Material Design" with interactive user interface, lots of animation graphics and lock-screen notification options. The replacement of Dalvik with ART as its default runtime will bring improvement in performance-and-battery-life enhancement and many more features.
Other noteworthy improvements include the option to transfer apps from phone flash memory to SD card and multi-user profiles (work, private & guest).