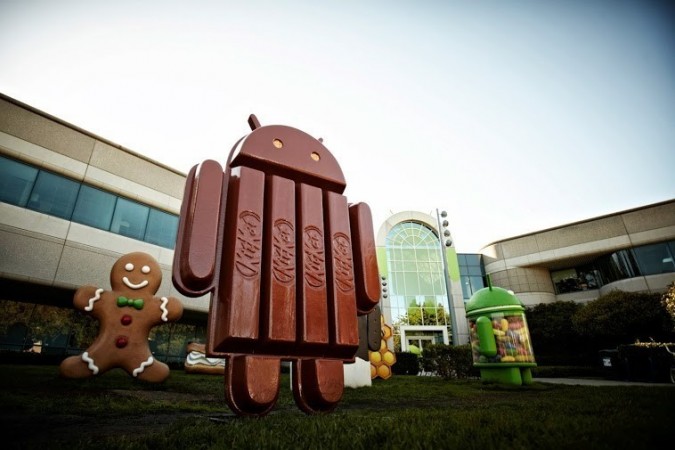 Sony mobile arm has officially released the Android 4.4.4 KitKat update to select flagship Xperia smartphones.
The company confirmed the news via their official twitter page that the new 4.4.4 KitKat has been rolled out to Sony Xperia Z1 Compact, Z1 and Z Ultra.
"andd Android 4.4.4; KitKat rolling (phased) for #XperiaZ1, #ZUltra & #Z1Compact – app improvements, camera tweaks, security updates & more!", read the Sony Twitter post.
However, it might take a while for some regions to receive the new update as the roll-out process is carried out in phases.
To check for the update on the smartphone: Go To
Settings >> About phone >> Build number / version
The new software will bring in enhancements to security, user interface, bug fix and other improvements.
Here is official change-log detailing the features of the latest 4.4.4 KitKat OS update:
Brings latest enhancements and security updates from Google.
Updated and improved camera experience.
Improvements in Google Voice, contacts, music streaming and Google+.
Latest versions of Sony native apps.
Bug fixes, optimizations and other improvements.
Besides releasing 4.4.4 KitKat to flagship devices, the company has also announced the roll-out of Android v4.3 Jelly Bean OS to 2012 smartphone Xperia V.
"minor #JellyBean 4.3 firmware rolling for #XperiaV – brings bug fixes, performance & stability improvements & more!" read the Sony twitter post.
According to the company, the new update brings in improved user experience, enhancement in battery life and software performance.
Sony, despite rolling out new software updates quickly (compared to rivals) to smartphones, got panned by device owners, due to bugs in the firmware.
In March, the company released KitKat OS to Xperia Z1, Z1 Compact and Z Ultra, but soon the smartphone owners began complaining of reduced audio quality in the phone speaker, notification tones, fast battery draining issues, weak Wi-Fi connection and other minor problems.
Later, Sony was forced to release a statement to acknowledge the issues in the OS update and owed to push out a software patch to fix the bugs, before releasing the stability update in April.