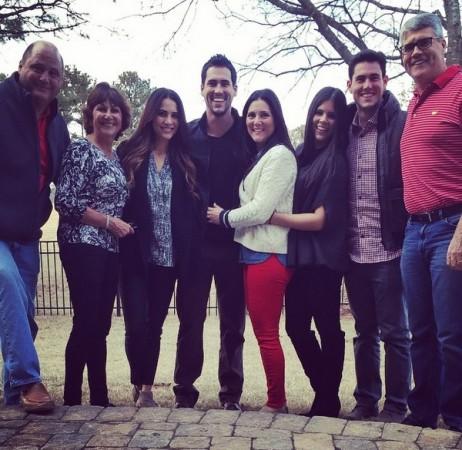 Now that Andi Dorfman and Josh Murray have officially called it quits, sources close to the former professional baseball player's family have come out with the "Bachelorette" star's equation with her fiancé's folks, and according to them Murray's parents weren't too fond of Dorfman.
Dorfman is said to be a "complete control freak" and Murray's family is said to have "hated her," according to a Wetpaint Entertainment source.
Talk of a rift between Dorfman and Murray's family has been doing the rounds since October, when Celeb Dirty Laundry reported that the Murrays started resenting Dorfman ever since Nick Viall let out that she slept with him during their Fantasy Suite date.
Although Murray was ready to forgive Dorfman, his family was mortified and hurt, reported the media outlet, adding that Murray constantly complaining about his fiancée didn't help matters.
"Josh is a Momma's Boy, so every time he and Andi get in a fight he goes running to his parents and tells them what she did and how horrible she is. Eventually, he goes back to Andi and forgives her, but his parents don't," a source told Celeb Dirty Laundry.
It is not immediately known if there is any truth to these claims, as Dorfman's social media has a number of photographs of her hanging out with her fiancé's family, leading fans into believing they were having a good time.
News of Dorfman's split from Murray has come as a shock to many, as the couple put on a united front during the premiere of the new season of "The Bachelor" on 5 January.
Murray even told Us Weekly they were looking forward to settling down together.
"Honestly we haven't even taken a breath in 2014…so once we take a breath we'll figure out what we want," Murray explained in regards to their wedding plans. "The traveling has been really good," he added. "It's been a lot of fun; we just haven't settled down yet."