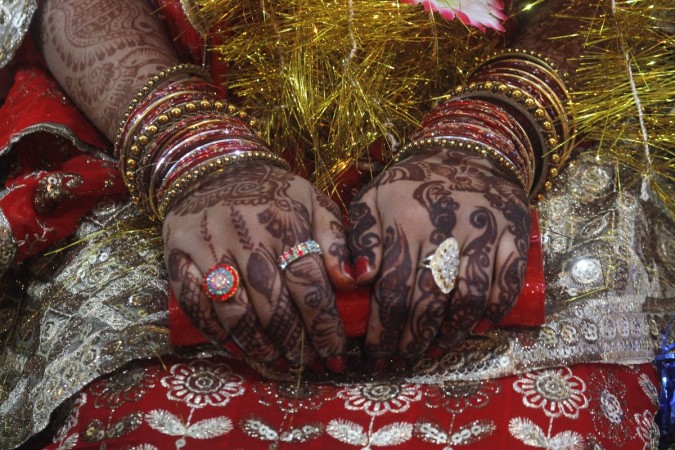 In a weird incident reported from Andhra Pradesh's (AP) Kadapa district, a 17-year-old girl allegedly fooled three other girls by disguising herself as a man and marrying them.
The accused has been identified as one Ramadevi, a resident of AP's Itika-lapadu village in the Kasinayana mandal.
It was only after two months of their "marriage" that the third bride of Ramadevi came to know of her secrets.
She then informed her parents, who in turn alerted the police about this incident.
Ramadevi, who was reportedly employed in a private spinning mill in Tamil Nadu, had befriended this girl — a resident of Bheemagundam village in the Peddamudiyam mandal — who was her colleague.
The duo apparently "fell in love" and got married, with the bride none the wiser about the true gender of her "groom".
Police invrestigation has revealed that Ramadevi had earlier married a 16-year-old girl from Proddatur in Kadapa and another 17-year-old from Kothacheruvu village in Andhra Pradesh's Anantpur district — both under the pretence that she was a man.
While the police are investigating the matter, no arrest has been reported yet.
The police have sent the first two brides for counselling as their mental condition is reportedly unstable.
Ramadevi, who is yet to be charged with any crime in this case, has also been sent for counselling.