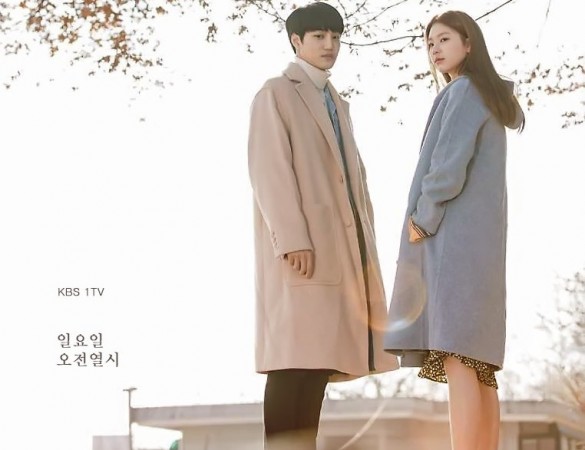 Andante, the KBS romantic thriller, could feature some unexpected challenges for the high school students Lee Shi Kyung and Kim Bom in episode 8.
Lee Shi Kyung wants to rekindle their romance with Kim Bom, but he is not confident enough to do so. He is confused about his relationship with her.
Sometimes Lee Shi Kyung feels sorry for Kim Bom and he decides to talk to her. Then he suddenly remembers all the lies she told him. Although he knows that she did everything for him, he is not ready to forgive her.
Also read EXO member Kai starrer KBS drama Andante opens to rave reviews
On the other end, Kim Bom is desperately waiting for the forgiveness of Lee Shi Kyung. She quietly follows him everywhere in hopes of a happy reunion.
If a fan theory is to be believed, the onscreen couple will not get their happy ending. According to the interesting theory, Kim Bom will meet her demise in the upcoming episodes of Andante.
Check out the interesting fan theory below:
My sixth sense tells me that Kim Bom will die. Her dad passed away, she has massive headaches and everyone lives in a town known for death rituals... Could Bom hanging from a tree at the beginning be a spoiler of what's to happen in the future? I... I think this drama will end with the usual: "I used to hate this place but now I have so many memories in it that I don't wanna leave"
The preview for episode 8 of Andante also hints at troubled moments for Kim Bom. The promo shows her collapsing on the floor.
Click here to watch Andante episode 8 next Sunday at 10.10 AM KST on KBS.
Korean drama lovers can also catch up with the latest episodes of the show on various video streaming sites like Viki and DramaFever, in case they missed it.