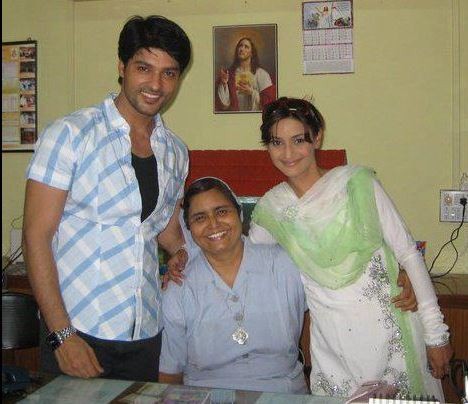 Television actor Anas Rashid of "Diya Aur Baati Hum" will soon get married to his alleged girlfriend Rati Pandey.
Rashid, who is known for his character Sooraj in the hit TV series "Diya Aur Baati Hum" will tie the knot this year, BollywoodLife.com reported.
Rashid has been reportedly dating the "Hitler Didi" fame Rati Padey from past years.
"Rati Padey of Hitler Didi fame and Anas Rashid, who is currently playing Sooraj in Diya Aur Baati Hum will soon go public about their relationship," a source close to the couple told BollywoodLife.com.
Rashid and Pandey have always maintained that they are good friends and there is nothing more than that between the two. The two were even spotted spending some quality time in Dubai last year, following which there were rumours of the two getting married.
But Rashid denied saying she is just an old friend.
"She was the only person I knew in Dubai and so obviously I would go out with her. Rati is an old friend," he told The Times of India.
"I will never marry a girl who is not my parents' choice. I come from a family that does not even allow being cosy with your wife or fiancee in public. There is no concept of dating in my dictionary because I have never dated any girl in my life nor am I allowed to date. I can never have girlfriends or affairs. In my family,seedha shaadi ka system hai. Even after engagement, we are not allowed to come close to our partner. Our family is traditional and I want to follow that," he added.
But it looks like that their families have given the nod to their relationship. As per reports, Rashid and Pandey's families are busy planning the engagement of the couple, which is set to happen soon.
Meanwhile, actress Deepika Singh, who plays Rashid's on-screen wife Sandhya, got married to the director of the hit show last year.